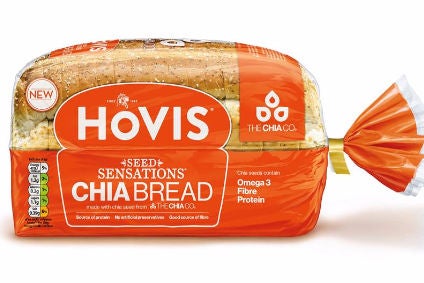 UK bread maker Hovis has been acquired by Endless, confirming media speculation the private-equity fund had emerged as the front-runner for the business.
Hovis' owners, US investment firm The Gores Group with 51% of the company, and UK food manufacturer Premier Foods, have agreed a sale to Endless for an undisclosed sum, the bread maker said in a statement this morning (6 November).
Martin Deboo, an analyst at Jefferies International, wrote in a research note the transaction amounts to "implied gross proceeds" of GBP75m (US$98.5m), below the speculated GBP100m, with Batchelors soups brand owner Premier pocketing GBP37m.
Premier confirmed the GBP37m in its own statement, which read: "Hovis, which now focuses on bread baking following the disposal of its milling business, is commercially well-positioned to grow under new ownership. This transaction strengthens the group's financial position as it continues to improve its leverage profile."

The closing of the deal ends months of speculation around who might emerge as a buyer for the 134-year-old bakery brand, with Italian food manufacturer Newlat this week requesting this week exclusive talks to remain in the bidding for Hovis, while media reports had previously suggested PE firm Epiris and asset manager Aurelius Equity Opportunities had made indicative offers.
Nish Kankiwala, the CEO of Hovis, said this morning: "We are delighted to announce this agreement with Endless. Based on our extensive engagement with Endless over the past several months, it became clear that both parties share a commitment to customers and colleagues and for building on Hovis' heritage by investing in growing both the brand and product range. This shared vision makes Endless LLP the best shareholder to support our ambitious plans.
"The acquisition will help drive our strategy for growth by bringing both strategic and operational value to Hovis. We are looking forward to working together to execute this strategy and to delivering the next phase of growth."
Under new ownership, Hovis said it will be "tapping into growing consumer demand for high quality, relevant and nutritious products that will be supported by investment in the brand and infrastructure of the business".
Deboo said the key benefit from the deal for Premier, which recently completed a strategic review culminating in the reorganisation of its pension funds instead of a sale of assets, "is that the injection of a further GBP37m of cash (the equivalent of around 0.2 turns of net debt to EBITDA) further relieves Premier's balance sheet and increases strategic optionality".
He continued: "Hovis most recently reported EBITDA was apparently circa GBP15m, implying an exit multiple of circa six times for what is a low-growth asset."
Meanwhile, Francesco Santinon, a partner at Endless, added: "Hovis is the instantly recognisable British bread brand with a strong and established heritage. We were extremely impressed by the management team and have great confidence in supporting and investing in its future as Hovis looks to achieve further expansion within the bakery category."
Endless' portfolio includes UK baker Bright Blue Foods, a supplier of own-label cakes. Bright Blue Foods, acquired by Endless in 2015, has factories in the UK and Poland. The company generates revenue of GBP160m.