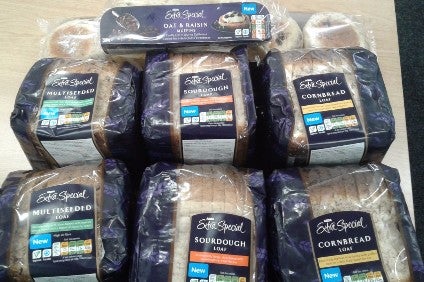 Irwin's Bakery, based in Northern Ireland, has been awarded a contract to supply its batch bread to more than 300 Asda stores across the UK as own-label products.

The deal, which is worth GBP500,000 (US$657,000) a year to Irwin's, is for three new lines of batch bread and one fruit-and-oat muffin. Each will be available under Asda's own-label range Extra Special.

Batch (or plain) is traditional slow-baked Northern Irish bread with a distinctive shape, flavour and texture. Baked as part of an overall 'batch' of loaves on the sole of the oven, rather than in individual tins, it is known for its nutty crust.

The Extra Special Batch lines destined for Asda's stores include sourdough, multiseed and corn flavours.
Michael Murphy, CEO of Irwin's, said: "We have a very strong partnership with Asda and have worked with its customer insight teams to develop innovative ranges which meet growing consumer demand for new tastes and flavours.

"It's great that one of our best loved local breads has been given a 21st century twist and, with exposure on the shelves of Asda across the UK, has the potential to grow at a national level."

Michael McCallion, buying manager for Asda in Northern Ireland, said: "Irwin's has been a trusted supplier to Asda on both an own-label and branded basis for many years so we're delighted to see the company secure new contracts at a national level."
Irwin's brands include Howell's and Rankin Selection.