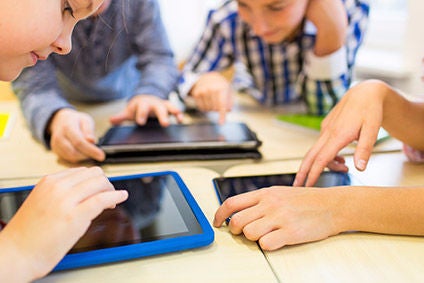 An extension of the restrictions on advertising unhealthy food to children on UK television to non-broadcast media has been proposed by the country's self-regulatory body, the Committee of Advertising Practice.
The CAP today (13 May) launched a public consultation on potential new rules governing the advertising of food and soft drink products in media beyond TV, including online.
Three "main proposals" have been put forward by the CAP. Comment will be invited on the introduction of a new rule to limit where the advertising for food and soft drink products high in fat, salt or sugar can be placed in non-broadcast media, including traditional and online media.
The CAP also wants to "explore through consultation" whether the new rule should prohibit the advertising of products high in fat, salt or sugar in media "targeted at or of particular appeal to children under 12 or under 16".
A third proposal is to apply the existing rules prohibiting the use of promotions and licenced characters and celebrities popular with children to the advertising of products high in fat, salt or sugar only. The CAP said the introduction of the proposal could allow "more creative ways for healthier foods to be advertised to children".
Research from Ofcom, the UK media regulator, showed 96% of 12- to 15-year-olds in the UK spent more time online than watching TV, the CAP said.
James Best, chairman of the CAP, added: "Too many children in the UK are growing up overweight or even obese, potentially damaging their health in later life and imposing a high cost on society. Advertising is just one small factor in a very complex equation but we believe we can play a positive part in addressing an urgent societal challenge. In proposing new rules, our aim is to strike the right balance between protecting children and enabling businesses to continue advertising their products responsibly."
A spokesperson for the Food and Drink Federation, an industry body representing food and soft drink manufacturers operating in the UK, said: "We support a change to the current code which would ensure that ads for foods and drinks high in fat, sugar and salt are not targeted at under-16s in any medium, including online. After all, we live in a digital age."
The Children's Food Campaign pressure group had some criticism for the CAP's proposals. "We are pleased that the Committee of Advertising Practice finally seems to have accepted the need to take action, and to harmonise the rules across all forms of media, using the current restrictions on TV advertising as a starting point," Malcolm Clark, co-ordinator of the Children's Food Campaign, said. "However, the CAP consultation is a let-down compared to the brave and bold action we saw earlier this year with the UK government's announcement of a sugary drinks levy. CAP have missed obvious opportunities to make the UK a world leader in putting the protection of children's health above food and advertising industry profits. Ultimately, if the advertising and food industries are happy with these proposals, then that is sure sign that they do not go far enough."
The consultation closes on 22 July.