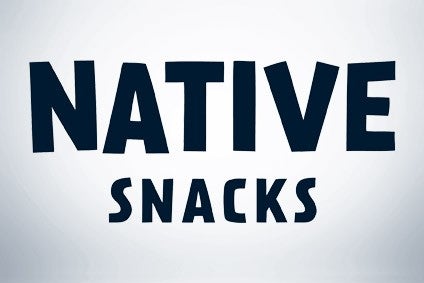 Burts Snacks, the UK crisps and popcorn business, has signed a distribution deal and partnership with local plant-based snacking firm Native Snacks .
The deal will give Native Snacks access to Burt Snacks' route to market.
London-based Native Snacks was founded by Charlie Bowker and Darcy Ogston. It launched a range of Popped Lotus Seeds snacks last year. The brand has now secured a listing with UK grocery giant Sainsbury's as part of its Future Brands initiative, meaning the Popped Lotus Seeds will be on sale in 71 of the retailer's UK stores.
Native Snacks has also raised GBP150,000 (US$196,600) of seed funding to support its growth phase. Investors include Rupert Hambro, founding investor and ex-chairman of Sipsmith Gin and Matthew Glover, founder of Veganuary.
In a joint statement on the Burts deal, Bowker and Ogston said: "This is a huge milestone for our company. We're thrilled to have secured a partnership with Burts Snacks, helping us to produce the best product possible.
"We're on a mission to bring new and exciting snacks from around the world back to our customers."
Simon Knight, sales and marketing director at Devon-based Burts Snacks, said: "We're thrilled to have signed this deal with Native Snacks, a brand that is redefining plant-based snacking with its better-for-you, alternative options.
"Their products reflect the desires of consumers, to eat better-for-you, convenient snacks that deliver on flavour and texture. Burts are really excited to be working with Charlie and Darcy to help grow Native Snacks into a household name."
Formed in 1995 as Burts Crisps, the company, which rebranded last year, operates in foodservice, private label and co-packing as well as retail. It is targeting GBP100m (US$131.2m) in sales by 2022.