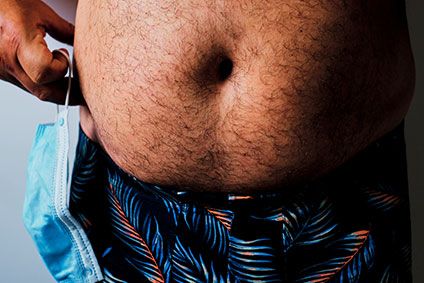 An ambition set out two years ago in the UK to cut the calories in products consumed by families by 20% by 2024 has been scaled back.
In March 2018, Public Health England challenged the UK food industry to reduce calories in products consumed by families by 20% by 2024.
However, in a report published today (7 September), the agency said its analysis of feedback from stakeholders on the goal was it would be "unrealistic" to apply a 20% cut across all categories.
Alongside the new guidelines on calories, Public Health England also released a fresh set of voluntary targets on salt – the fifth in 14 years – after analysis showed people are still regularly consuming more than the recommended daily limit of the ingredient.
On calories, PHE said there is now an "ambition" for the calories in "most retailer- and manufacturer-branded products" to be reduced by 10%, alongside a maximum guideline for products likely to be consumed in a single occasion.
Tim Rycroft, COO of UK industry body The Food Drink Federation, said: "We are pleased that PHE has taken on board feedback from food and drink manufacturers. They have conceded that their original targets for calorie reduction were not technically feasible."
However, Rycroft insisted the new 10% reduction guideline for most foods and drinks "still represents a monumental challenge for the sector", pointing to "the challenges of Covid and Brexit".
He added: "It is also extraordinary that, after the most challenging year for food and drink ever, we have not been given more time to achieve this. Food and drink manufacturers have spent most of 2020 engaged in herculean efforts to keep the nation fed, yet there is absolutely no recognition of this."
Food sold outside the home faces stiffer targets on calories. Public Health England said the "calorie ranges available in products" when eating out or for takeaway are "substantially larger". The agency has set an "ambition" for a 20% reduction in calories across "most meal categories", alongside a maximum calories per portion guideline. An exception has been made for children's meal "bundles", which will be covered by a 10% reduction target.
Public Health England said: "The calorie reduction guidelines for the eating out, takeaway and delivery sector appear high compared to government recommendations on energy intakes. However, in setting the guidelines PHE have reflected on what is feasible and realistic for this sector given their starting place.
"The primary goal for all businesses – retailers and manufacturers and the eating out, takeaway and delivery sector – is to achieve a percentage calorie reduction that is in line with the ambitions set for their relevant categories. Retailers and manufacturers will be monitored against achieving largely a 10% reduction on the sales weighted average (SWA) calories per portion or SWA calories per 100g.
"The eating out, takeaway and delivery sector will be monitored against achieving largely a 20% calorie reduction on the simple average across the categories identified in the programme but ensuring that individual meals and products do not exceed the maximum calories to be consumed in a single occasion."
Kate Nicholls, chief executive of UKHospitality, the trade body representing the country's hospitality sector, said the industry backs the overall aim but pointed to the challenges foodservice operators are facing.
"The hospitality sector has been supportive and proactive in helping to provide healthier choices and nutritional information for customers. We continue to support the objectives and will never absent ourselves from such well-intentioned pursuits, but the timing of these announcements, with the country still in the grips of a pandemic and hospitality businesses struggling to stay afloat, rather sticks in the craw," Nicholls said. "Never have the burdens threatening the existence of hospitality businesses been more acute – this is not the time to throw petrol on the fire."
Calorie targets have been set by category. Public Health England said, for example, "joint guidelines" have been set for both the grocery and out-of-home sectors for sandwiches (which will be covered by a 5% cut in calories), crisps and savoury snacks (also a 5% reduction) and pizza and pastry products (a 20% decrease).
Dr Alison Tedstone, chief nutritionist for Public Health England, said: "Eating food and drink that's higher in calories than people realise is one of the reasons why many of us are either overweight or obese.
"This is about broadening choice for consumers, as well as making the healthier choice the easy choice. Progress to date on sugar and salt reduction has shown that this can happen without compromising on taste and quality."
Caroline Cerny, of London-based campaign group The Obesity Health Alliance, said: "Industry has been consulted extensively on these new targets and as such we expect them to step up and meet the targets on time and in full. But this is ultimately a voluntary programme, which is why we need the government to clearly commit to sanctions for companies that do not take the responsible approach such as fines and levies."
On salt, the Government wants to reduce salt intake to 7g a day. Average salt consumption for adults in 2018/19, Public Health England said, was 8.4g per day. The recommended level is 6g. Analysis shows "a statistically significant downward step-change" in salt intake between 2005/06 and 2008/09 but "no significant step changes" after that, the agency said. The new targets cover 84 specific food groups.