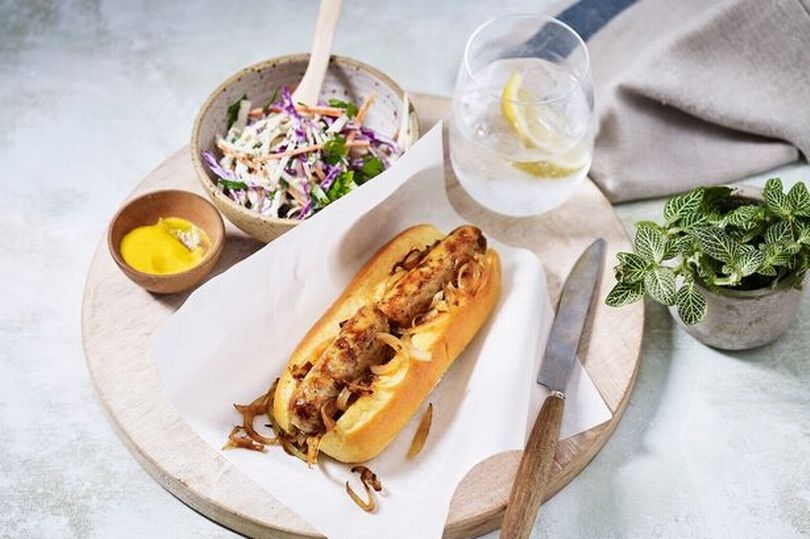 Ivy Farm Technologies, a UK cell-based meat business, is targeting a second round of funding before the end of this year to help it scale up the production of meat cultivated in a lab.
The business, a spin-out from Oxford University, is about to close a GBP16m (US$22.6m) funding round, which will facilitate additional research and development and help it near-double the size of its team from 29 to 50 before year-end.
Chief executive Rich Dillon, the former head of global sales at energy drink company Red Bull, told Just Food: "We are only weeks away from closing the funding round. The response has been very positive and we've got some great investors on board.
"We're now looking forward to a Series A round at the end of the year."
Ivy Farm is about to move into larger premises in Oxford, which will house "leading-edge equipment" and a bioreactor to help it scale up its manufacturing process which was proven with the production of a Cumberland sausage in December.
The next round of funding will pay for a "full-blown" pilot facility, which the company hopes will help it reach its goals of becoming the first British commercial producer of cultured meat. Ivy Farm is looking to produce lab-made slaughter-free sausages, meatballs and burgers for supermarkets and the restaurant trade from 2023 and producing 12,000 tonnes of cultured pork a year by 2025.
Dillon said Ivy Farm will be able to supply food processors but also plans to have its own branded products.
"The most exciting part is having our own brand targeting a big group of people who like meat but feel guilty about eating it," he said.
He accepts initially the products will be sold at a price premium to conventional meat but suggests that, as manufacturing scales up, they could be on a par with plant-based meat alternatives.
Ivy Farm suggests it has developed a "unique" scaffold system to grow cells in a more efficient, faster and cheaper way than its rivals. It uses a plant-based growth medium.
The company utilises technology developed at Oxford University, in the same building that developed the Covid-19 vaccine.
Ivy Farm has already been in talks with the UK's Food Standards Agency ,which will need to approve cultured meat before it goes on sale in the country. Dillon says the company would welcome government support of the kind its peers in Israel and Singapore have received.
"We think the UK could catch up and take the lead in this if the government has the political will," he said.
Dillon said the company also plans to talk to regulators in other parts of the world. Singapore became the first country in the world to approve cultured meat for sale in December.
Ivy Farm was founded by Oxford University's Dr Russ Tucker and Professor Cathy Ye in 2019 but has remained under the radar since then.
Dillon said the company has deliberately stayed in "stealth mode" until it was ready to go public.