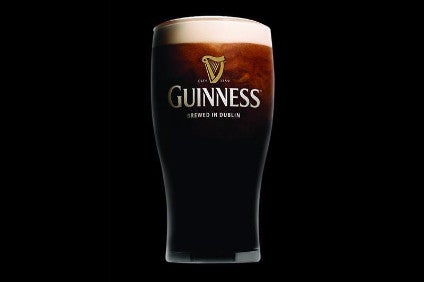 UK cheese company Windyridge Cheese has high hopes that its turnover is set to double or even triple after signing a deal with drinks giant Diageo to produce a Guinness-flavoured cheese.
The three year agreement in which the Guinness-branded cheese will be made at its Somerset factory will see Windyridge sales boosted to £3m (US$3.9m) this year, according to managing director Melvin Glynn.
Glynn, who has collaborated with Guinness in the past, creating Guinneess-branded crisps when he was managing director at Burts Chips, said the cheese would contain real Guinness in a concentrated form.
Blending Guinness in its liquid state makes the cheese too soft, so Windyridge drafted in flavourings company Symrise to create a concentrated version, explained Glynn. Then powder is added, which was used to make the Guinness crisps, and together they deliver an authentic Guinness taste while the cheese retains its firmness.
Production of the Guinness Mature Cheddar brand will commence in September, and will be available in bite sized chunks, aimed firmly at the snacking market.
"This isn't any sort of a gimmick, it's truly a Guinness cheese made that delivers a Guinness flavour," claimed Glynn who bought Windyridge in 2012 and relocated the business to a new 1,500 facility last October.
Glynn is optimistic that the Guinness partnership will enable the business to muscle its way into the retail market. Windyridge branded cheese is currently sold via wholesalers.
"It was my idea to tie up with Guinness while at Burts and the deal nearly doubled their turnover in the first year," added Glynn. "Our deal could double or even treble our turnover."