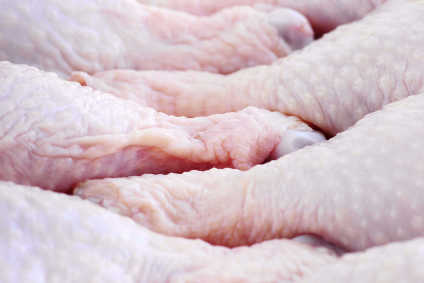 Chicken businesses in the UK could reach crisis point next week unless the European carbon dioxide shortage comes to an end, an industry spokesperson has warned.
Speaking on BBC Radio 4's Today programme this morning (27 June) Shraddha Kaul, a spokesperson for the British Poultry Council, which is the trade association for the country's poultry meat producers, said contingency plans are already in place but a pinch-point could soon be reached.
"We use CO2 for stunning as part of the slaughter process but its also used in packaging to increase the shelf life of the product," she said.
"Some producers are taking the CO2 out of packaging for use in the slaughtering process but this has an impact on the shelf life of the product."
The shortage of carbon dioxide in Europe has been caused by a number of ammonia plants, which produce CO2 as a by-product, being closed for maintenance work.
They are due to come back on-stream next week but Kaul admitted there could be a lag in the gas reaching poultry producers, which are seeing their supplies dwindle.
"If that is the case we would have to make some critical decisions come next week over whether we continue production and at what levels and on how we take it from there," she said.
Yesterday, Danish Crown UK subsidiary Tulip suspended production at an abattoir in Scotland it runs in conjunction with Scottish Pig Producers as the CO2 shortage started to bite.