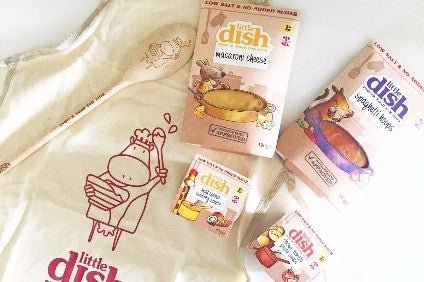 UK children's food maker Little Dish has sold a stake to US fund Profile Capital Management to boost growth and fund its entry into the American market.
London-based Little Dish, which launched its range of healthy, nutritious meals for toddlers in 2006, said CEO Dean Brown and founder Hillary Graves would "retain significant ownership" in the company. Little Dish declined to provide details on the size of the stake sold but said the deal was valued at GBP17m (US$22m).
Graves said of the deal: "Our partnership with Profile gives us significant resources to deliver on that mission. 2018 will be a transformational year as we launch our first above the line marketing campaign and bring Little Dish to the US market. These strategic initiatives are exciting milestones for the company."
The company said in May it was seeking to break into the US market.
Benjamin Chereskin of Profile Capital added: "Little Dish is the category leader with a superior product range in the toddler food market. With the right financial backing and strategic relationships, we see substantial potential for further expansion of this brand both in the UK and US."