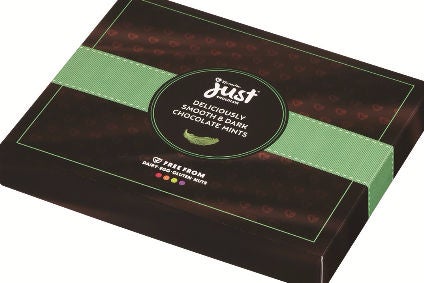 Kinnerton, the UK chocolate owned by German confectioner Zertus, is set to hire 300 new workers to meet increased demand in the run-up to Christmas.
But some 50 of the roles, at its facility in Fakenham, Norfolk, will be permanent.
The factory is ramping up its production of chocolate products ready for the Christmas rush. Kinnerton anticipates increased demand based on sales forecasts from major retailers.
But the firm's human resources director Dean Hunter said the permanent workers are needed to meet an increase in demand above and beyond the seasonal period.
He said: "We're confident going forward with this recruitment.
"We had a tough year in 2016 with trading conditions, but prospects are good for the future, and markets are buoyant."
Kinnerton managing director Dominic Lowe, who started in the role in October 2016, has been aiming to simplify the business, including production.
The focus has shifted from lots of smaller production runs to fewer, bigger ones.
Kinnerton is a major player in licenced confectionery in the UK and has major contracts with brands such as Marks & Spencer and Magnum.
It also manufactures products based on TV and film programmes, such as Paw Patrol, Trolls, and Paddington Bear. and produces private-label lines for retailers.
The factory permanently employs 650 staff members on site.
Kinnerton was launched in 1978 and was acquired by UK business Zetar in 2005. Zetar was then bought by Zertus in 2012 for GBP43m (US$58m at today's conversion rate).