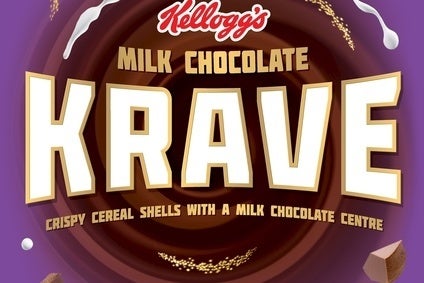 Cloetta and Kellogg's have both slammed allegations they used "sneaky" marketing techniques online and via social media which would ultimately be disallowed on TV.
A Channel 4 Dispatches programme, Tricks of the Junk Food Business, which aired in the UK yesterday (2 June) aimed to expose how firms used social media marketing to get round strict TV broadcasting rules on advertising junk foods.
Cloetta came under fire for its Facebook interactions and its online animated ads, as did Kellogg for the plugging of its Krave cereal to a fictional ten-year old on Facebook.
In an e-mail to just-food today (3 June), a spokesperson for Kellogg said the Facebook interaction with the fictional minor was ended prior to Dispatches getting in touch.
"The fact is, Krave doesn't interact with anyone under the age of 17 on Facebook and we have a tried and tested age gating method in place to prevent that happening. As soon as we noticed the age mentioned in the posts (and before Dispatches got in contact with us) we blocked the person from the Krave page, sent a note to the user explaining our actions and reported it to Facebook for their own protection. We hope people we agree with us, that these are the actions of a responsible company."
A spokesperson for Cloetta said the Chewits brand was positioned "entirely as an occasional treat for consumption in small amounts and never as a meal replacement".
"Based on a portion size of between three to five sweets, meaning less than 10g of sugar per portion, Cloetta does not believe that Chewits should be classified as 'junk food' and that the Dispatches programme failed to explain their criteria for using this label at any time," said the firm.
Equally it added "all Chewits marketing programmes are in line with the ASA guidelines".
"We do not believe we have been "sneaky" at any time and we remain committed to transparency to allow consumers to make their own decisions about what products they buy and consume," they added.