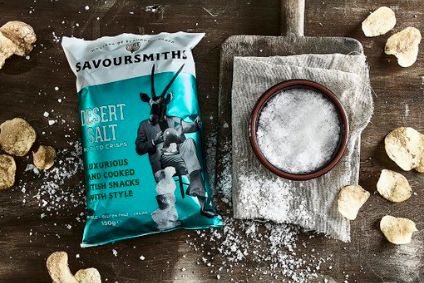 Savoursmiths, a UK crisp maker, has announced expansion plans.
It is to build a production facility on its land in Cambridgeshire in eastern England, at an estimated cost of GBP900,000 (US$1.1m).
The new plant is expected to be operation by February or March next year and will create ten new jobs in the short term and "at least 20" over the next three years.
At the moment the company grows the potatoes but outsources production. The new facility will allow it to bring the crisp-making part of the business in-house.
The business was set up by husband and wife team Mike and Colette Russell-Smith in 2016 and its products – including flavours such as Wagyu Beef & Honey Mustard and Bubbly & Serrano Chilli – are now stocked by retailer Waitrose and at upmarket London department store Harrods.
Savoursmiths has also entered the US market in recent months with its crisps sold in more than 1,000 stores.
Colette Russell-Smith told just-food the extra capacity provided by the new facility will allow the company to produce around eight million extra bags of crisps a year.
"We decided that we would outsource this part of the business to start with and rather focus on growth, but we do feel that we have traction now and growing rapidly means you need more control and bringing it in-house will help us with that as well as giving us the ability to expand the way we need to and keep up with demand," she said.