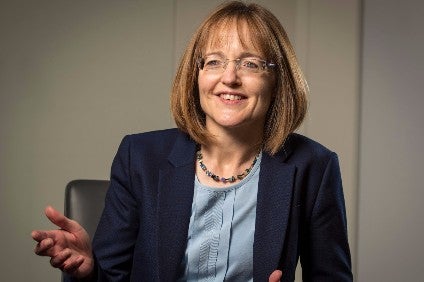 UK dairy company First Milk has announced plans to cut 30 jobs across its Lake District and Haverfordwest creameries as part of a productivity and efficiency drive.
Around 20 positions are due to go at the Lake District site and another ten at Haverfordwest, the Glasgow-based company said in a statement today (19 September). Consultations with the affected employees will begin on 21 September and will take around 30 days. Trade unions have been informed.
First Milk is owned by British farmers and supplies local and international markets, with products ranging from raw milk to block cheeses, butter and skimmed milk powder. The firm said it has invested GBP40m (US$54m) in the two plants over the past five years and that will continue.
However, CEO Shelagh Hancock said: "At our manufacturing sites our specific focus is on driving more for less – producing consistent, good-quality cheese, while concentrating on high productivity and factory optimisation. These changes are part of delivering this strategy."
While Hancock said the amount of cheese the company manufactures will increase next year and in the future, she added: "We need to improve the strength, efficiency and flexibility of our main manufacturing sites and make the assets work harder."
Hancock replaced Mike Gallacher as CEO in March, when she said the company had "great credentials to build on".