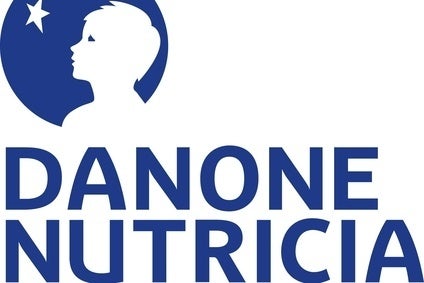 Danone has been reprimanded in the UK over an ad featuring its Aptamil with Pronutra+ formula, which was deemed to have made claims not allowed under EU law.
The ad, which ran as part of UK supermarket Tesco's direct mailing was pulled up on three of its claims, which the UK ad watchdog said were not on the EU register of health claims made on food.
The Advertising Standards Authority said the claim of a "patented blend of GOS/FOS (9:1), special carbohydrates encouraging your toddler's friendly bacteria to thrive" was a health claim. The ASA said the claim "implied a relationship between those substances and health" and therefore could not be used in marketing communications unless authorised on the EU Register.
The watchdog also ruled the claim "now with LCPs (Omega 3 and 6) to support visual development", was in breach of the code since the rewording of the authorised claim ommitted the word "normal" thus changing the meaning.
The claim "tailored to support your baby's nutritional needs" was ruled in breach of the code as it was not accompanied by a specific authorised health claim.
"The ad must not appear again in its current form. We told Nutricia Ltd they should not use unauthorised health claims in their advertising and to ensure they retained the meaning of, and did not exaggerate, any authorised health claims if they reworded them to aid consumer understanding. We told them to ensure that general health claims were accompanied by a specific, authorised health claim," the body ruled.
Speaking to just-food today, a spokesperson for Danone said: "It was not our intention to make any unauthorised health claims in this mailing. When the mailing was distributed in July 2013, the claims were put together in good faith based on the information and guidance available at that time.
"The ASA adjudication today has provided new guidance on the flexibility of wording in respect of authorised specific health claims relating to GOS/FOS and LCPs, and when making a general health claim. We have already amended our communications to take account of this new advice."