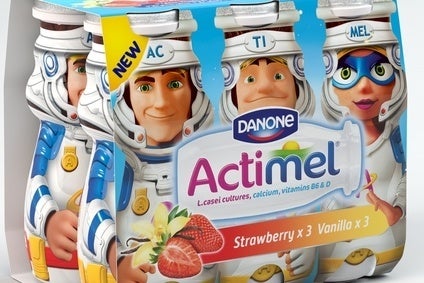 Danone is launching an Actimel line targeted at children in the UK to build on consumption of the yoghurt drink among young people in the country.
Citing Kantar Worldpanel data, the dairy group said children make up half the Actimel consumption within families.
Danone has developed an Actimel for Kids range, consisting of three flavoured lines. Each flavour has a character Ac, Ti and Mel.
"By launching a specific Actimel Kids proposition, we can offer parents a product the kids will love and develop the brand's strength amongst this key target audience," Blandine Stefani, marketing director for Danone's dairy business in the UK, said.
Actimel for Kids is available in packs of six, with an RSP of GBP2.29 (US$3.84).