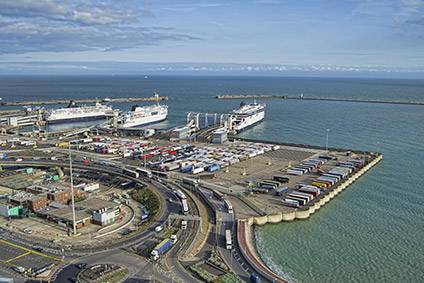 The UK government has pushed back the timetable by six months to introduce post-Brexit border checks on goods coming into the country from the European Union in order to relieve pressure on importers grappling with the coronavirus crisis.
It is the second time the border inspections have been delayed and confirm swirling speculation earlier in the week that some relaxation on planned controls was in the pipeline.
While the EU put in place checks for produce exported from the UK at the start of this year as the transition period to leave the trading bloc expired, London postponed the partial implementation on foods until 1 April and full checks until July to give companies more time to prepare.
The UK's Brexit minister Lord David Frost said of the delays: "We will now introduce border controls broadly six months later than planned to give traders time to focus on getting back on their feet as the economy opens up after a difficult year."
Health certificates on foods such as meat and milk will not now be required until October, while physical checks on animal products will be pushed back from July to January next year.
Importers of animal products will have to pre-notify officials from 1 October instead of April, while checks on live animals and some plant products will take effect next March.
Andrew Opie, the director for food at the British Retail Consortium, has said in response: "Until the infrastructure is in place, with IT systems ready and established processes for checks and paperwork, it would be foolhardy to introduce full requirements for EHC (export health certificate) documentation, pre-notification of imports, physical checks and more."
The delays set in motion by the UK give EU exporters a hassle-free entry into the country for the time being, while British exporters to the bloc are experiencing costly delays and checks at borders as they try to become accustomed to the new paperwork requirements.