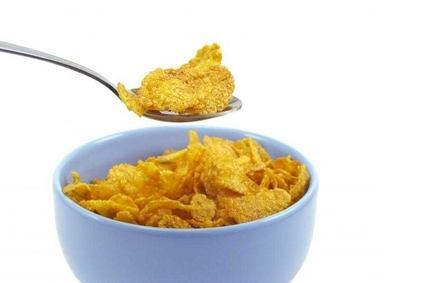 The UK Department of Health has rejected the suggestion that cereal makers should face increased regulatory oversight of sugar content, as the Government again threw its weight behind its voluntary Responsibility Deal scheme.
According to reports in the national press, Labour shadow health secretary Andy Burnham has pledged to cap the amount of sugar in breakfast cereals in a bid to tackle childhood obesity.
The Labour Party press office did not respond to requests to clarify the party's position at time of press.
However, a spokesperson for the Department of Health said that the government continues to back the voluntary approach embodied in the Responsibility Deal.
"We are fully committed to the Responsibility Deal and the successes we have seen over recent years. We want industry to want to change and come forward. We have seen some really good things," the spokesperson insisted.
The row comes ahead of next week's publication of the Scientific Advisory Committee on Nutrition's draft Carbohydrates and Health report.
A spokesperson for Public Health England, the body responsible for the report, told just-food the committee considered evidence on a "range of carbohydrates in the diet including starches, sugars and fibre, as well as total carbohydrate, and their relationship to health".
The spokesperson added: "Following the consultation, the committee will carefully consider the responses before finalising the report and its recommendations. SACN is consulting on the scientific content of the report only; policy implications are not within its remit."
The Department of Health said that it would be issuing ministerial responses to the report's initial findings when it is published on Thursday (26 June).
It is anticipated that a final report from SACN will be published in early 2015.
Labour's Burnham reportedly singed out Kellogg's Frosties in his criticism of cereal makers for marketing products that contain as much as 38% sugar.
A spokesperson for Kellogg played down the role that cereal consumption has in increasing sugar intake. "When you look at the facts you'll see that our cereals only account for six per cent of sugar in the nations diet – way less than something like fruit juice and toast with jam," the spokesperson told just-food.

"When you think about brands like Frosties – these have been on sale for more than 60 years and by now we think people know there's sugar in them, we're not hiding it," the spokesperson added.