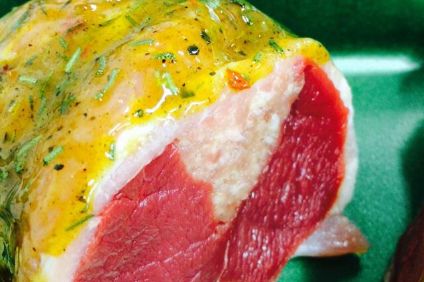 UK duck product specialist Gressingham Foods has acquired the business and assets of local peer Yorkshire Game for an undisclosed sum.
The deal, which includes Yorkshire Game's retail game meat brand Wild was conducted via Gressingham Game, a new company within the Gressingham Foods group.
Under the terms of the acquisition, Gressingham has entered into a new lease for Yorkshire Game's North Yorkshire premises at Brompton-on-Swale, where the business is conducted, and has taken on all of the employees, saving 23 jobs.
Suffolk-based Gressingham Foods, long associated with duck, said the new venture will allow it to develop wild game and venison products.
Co-owner and joint managing director William Buchanan said: "Our aim with Gressingham Game is to build on the tremendous success we have enjoyed over the last 20 years introducing more and more people to the great taste of duck.
"We want to replicate that success and grow the category, ensuring game is also more accessible, available all year round in more stores, and that we show just how simple it is to prepare at home."
Gressingham Game will offer products for retail and foodservice, including those sold under the Wild brand.
This expansion into game follows the recent announcement of the launch of Bistro by Gressingham, a new range of prepared meals for two designed to attract more shoppers to the duck and speciality poultry category.