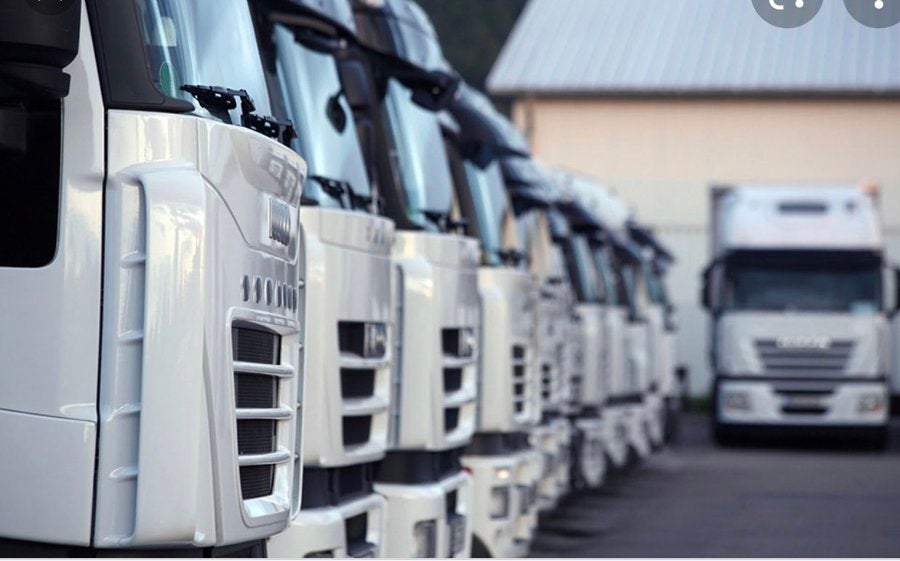 The UK government has relaxed regulations on how long lorry drivers can work in a bid to get to grips with a shortage of heavy-goods vehicle operators.
In statements on Twitter today (7 July), government ministers said rules would be eased from Monday.
Unions and logistics experts have argued further action must be taken to tackle the shortfall in drivers, which has hit the grocery sector.
Grant Shapps, the UK's Secretary of State for Transport, tweeted: "We're aware of a shortage of HGV drivers, so I'm announcing a temp extension of drivers' hours' rules from Mon 12 July, giving flexibility to drivers & operators to make slightly longer journeys. We've ramped up the number of driving tests available & will consider other measures."
Baroness Vere, Parliamentary Under-Secretary of State in the UK's Department for Transport, also took to Twitter to announce the move. "We're temporarily extending drivers' hours rules from Mon 12 July to allow HGV drivers to make slightly longer journeys where necessary, as we're aware of a current shortage of drivers. Driver safety must not be compromised & operators must notify DfT [the Department for Transport] if this relaxation is used."
Last week, UK food-industry trade bodies wrote to Prime Minister Boris Johnson drawing attention to the problem and suggesting solutions.
A letter sent by the Road Haulage Association was countersigned by Ian Wright, the chief executive of the Food and Drink Federation, Nick Allen, the chief executive of the British Meat Processors Association and Richard Harrow, the chief executive the British Frozen Food Federation.
It was also signed by Paul Bennell, managing director, supply chain at UK food manufacturer Samworth Brothers, as well as distributors of foods and drinks, energy suppliers and logistics firms.
In the letter, Richard Burnett, chief executive of The Road Haulage Association, described the effects of the current driver shortage as "crippling" and warned of "critical supply chains failing due to the significant shortage of HGV drivers".
He called for Johnson to intervene "to avert critical supply chains failing at an unprecedented and unimaginable level".
Burnett added: "Supermarkets are already reporting that they are not receiving their expected food stocks and, as a result, there is considerable wastage" and further warned of "spikes in demand for food and drink created by the hot weather and major sporting events".
Amongst other measures, Burnett called for the introduction of a temporary worker visa for foreign HGV drivers and for this occupation to be added to the Home Office Shortage Occupation List and for the government to work with the industry – and to set up a taskforce – to help address the broader issues around the skills shortage.
Responding to today's announcement from the UK government, The Road Haulage Association said the change to the rules "won't make any material difference".
In a statement, Burnett said: "We have offered ministers a range of short, mid, and long-term solutions in our 12-point plan to tackle the crisis, including better support for training and apprenticeships, improved on-road facilities, and temporary visas for overseas drivers.
"It should be recognised that the industry is seeing driver pay rates increase as the shortage gets worse. In many cases these rises are substantial. Suppliers and retailers should be prepared that these additional costs will be passed on."
Supply chain and logistics consultancy SCALA said more must be done to curb the dearth of drivers.
"Driver shortages are a problem the government should have foreseen, given that there has been a UK driver shortage for more than ten years, largely filled by EU and eastern European drivers," Rob Wright, SCALA's executive director, said.
"Nearly 10% of all UK workers work in logistics, a growing sector which is vitally important to the UK economy, as was particularly the case during the past year's enforced lockdowns. This shortage is an early test of the government post-Brexit immigration policies, which prioritise high-skilled immigration as there are significant doubts that domestic recruitment could fill the gaps in the short term.
"The long-term solution is multi-faceted, with short-term solutions such as removing constraints on driver hours – which were introduced for very good health and safety reasons – a backwards step. We do not want tired drivers of heavy goods vehicles on our roads."
UK trade union Unite said the Government's relaxation of rules would not solve the problem.
"Asking an already exhausted workforce to work even longer is likely to make an already difficult situation worse," Unite national officer for road transport Adrian Jones said.
"Driving regulations are highly complex and to announce a relaxation on Twitter without any proper detail, has simply created more confusion and uncertainty across the sector.
"The Government should not be announcing a relaxation in driving hours, which are critical to ensure the safety of all road users, without also ensuring that the relevant monitoring and enforcement of the revised rules are in place."
The Food and Drink Federation declined to comment on today's announcement.
In a statement, The British Meat Processors Association said: "The additional driver hours and the extended hours they're permitted to make deliveries to supermarkets, will have a much bigger impact on retailers because delays and journey times for them are more sensitive to localised traffic conditions because they're dropping in towns and cities. Meat processors tend to only deliver to distribution hubs, to and from which journey times are much more predictable.
"The extra allowable driver hours will somewhat relieve the pressure on haulage companies but the real problem is the huge lack of drivers which is part of the bigger picture of staff shortages across the food chain."
Just Food has approached The British Frozen Food Federation and The British Retail Consortium for comment.