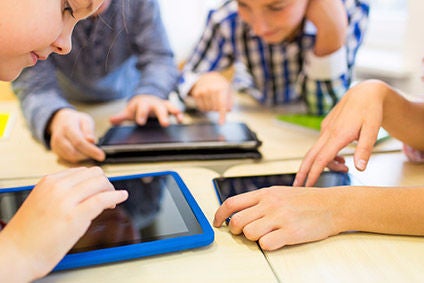 The UK's Committee of Advertising Practice (CAP) has announced new rules that extend the ban on advertising high fat, salt and sugar (HFSS) food and soft drink products to children on television to non-broadcast media.
The rules announced today (8 December), which come into effect on 1 July 2017, will apply in media targeted at under-16s.
Under the new rules, adverts that "directly or indirectly promote an HFSS product cannot appear in children's media", the CAP said. The rules include "all non-broadcast media including print, in cinema and, crucially, online and in social media". In addition, such adverts "cannot appear in other media where children make up over 25% of the audience".
Today's announcement follows a public consultation launched earlier this year into proposals by the CAP to extend restrictions on advertising unhealthy food to children on UK television to non-broadcast media.
As of next July, adverts for HFSS products will not be allowed to use "promotions, licensed characters and celebrities popular with children", the CAP said. "Advertisers may now use those techniques to better promote healthier options."
The CAP said the Department of Health nutrient profiling model will be used to classify which products are HFSS.
CAP chairman James Best said: "Childhood obesity is a serious and complex issue and one that we're determined to play our part in tackling. These restrictions will significantly reduce the number of ads for high, fat, salt or sugar products seen by children. Our tough new rules are a clear demonstration that the ad industry is willing and ready to act on its responsibilities and puts the protection of children at the heart of its work."
The UK's Food and Drink Federation, the industry organisation that represents food and soft drink manufacturers operating in the UK, has backed the new rules.
FDF director-general Ian Wright said: "We fully support this landmark move in UK advertising, which will end the advertising of foods and drinks high in fat, sugar or salt in media targeted at children, including online. Last year, FDF announced its backing for major changes to the way food and drink is advertised, based on our belief that non-broadcasting advertising rules should be in line with the strict rules already in place for TV."
Wright said: "HFSS food and drink ads have long been banned on children's TV, with under-16s today seeing far fewer of these ads than in recent years. As young people move away from traditional media towards new and social media, we feel it's important that ad rules keep up with this change. UK food and drink companies have a high compliance rate with advertising rules. FDF's job now is to work with the Advertising Standards Authority, the Advertising Association and other partners to make sure advertisers understand how to meet these new requirements which represent a major shift in the UK advertising regime."
Coordinator of the Children's Food Campaign Malcolm Clark said: "The CAP has finally listened to the voices of parents and health professionals, after years of resisting calls for stronger measures to reduce children's exposure to junk food marketing online. The new rules, which prohibit less healthy food and drink being advertised across all forms of children's media, are a positive step and go some way to removing the most blatant forms of such advertising to under 16s."
However, Clark said the CAP had "failed to learn the lessons from industry's exploitation of loopholes in TV advertising regulations". "Just as many of the TV programmes most watched by children aren't covered by the rules, so it looks like many of the most popular social media sites won't be either; neither will billboards near schools, or product packaging itself."
"Ultimately, the new rules are only as good as the body which enforces them," Clark added. "We hope that from July 2017 CAP and the Advertising Standards Authority will ensure companies follow both the letter and the spirit of these new rules, and close any loopholes which arise."