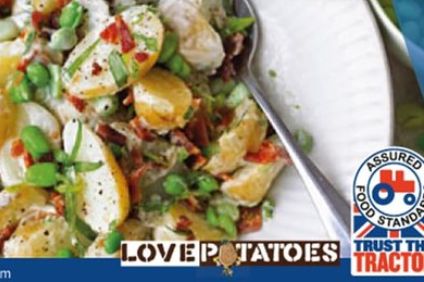 UK food assurance scheme Red Tractor has suggested in future it could approve products which claim to be organic or sustainable.
The programme, set up in 2000 by the National Farmers Union (NFU) and licensed by the NFU's Assured Food Standards arm, is intended at the moment – through the Red Tractor logo – to reassure consumers food is traceable, safe to eat and has been produced responsibly.
The organisation's expansion plans – announced today – include strengthening its inspection regime and the launch of its first TV advertising campaign.
And Red Tractor announced that it will create a new suite of additional 'modular standards', to sit alongside its current robust core offering.
The new modules could cover areas such as organic, environmentally sustainable production or enriched animal welfare and will be launched with a "consumer-facing labelling system" to improve clarity for shoppers.
Red Tractor is strengthening its farm inspection programme with measures such as the introduction of more unannounced inspections to improve the integrity of the scheme.
Jim Moseley, the CEO of Red Tractor Assurance, said: "Our vision is that Red Tractor is seen by shoppers, farmers and the food industry as the flagship of British food and farming.
"Red Tractor is already a world-leading assurance scheme; however, we are constantly strengthening our standards in line with scientific advances and consumer demand.
"We know shoppers are increasingly looking for more informed choice and simple signposts to traceable, safe and responsibly produced food, which is why we are looking to extend the remit of Red Tractor. Increasing confidence in Red Tractor and the entire UK food industry is vital, particularly as we approach Brexit."
The TV campaign – at a cost of GBP1.5m (US$1.95m) – launches tomorrow (12 September).
The announcement follows a challenging period for Red Tractor after a number of businesses covered by the scheme came under the spotlight over food safety and animal welfare.