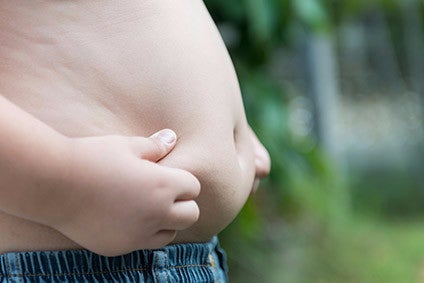 A consultation process over junk food advertising in the UK has been criticised by the country's representative body for the food and drink industry, not for its content but for the fact manufacturers have more pressing matters to face, namely the impasse over Brexit.
The Department of Health and Social Care (DHSC) is seeking feedback on a proposal to ban adverts for food products containing high levels of fat, sugar and salt (HFSS) before the 9pm watershed and is targeting TV shows, online streaming and social media companies. The consultation process is being conducted in conjunction with the Department for Digital, Culture, Media and Sport and aims to cut levels of childhood obesity.
Last June, the Government launched a new drive to halve childhood obesity rates by 2030 under its so-called Chapter 2 plan and was due to start consultations by the end of the year. However, the call for feedback has only just been put into motion. That plan contained proposed measures to ban certain snacks and sweets sold at checkouts and restrictions on advertising.
And in January, the government also proposed a ban on brand generated characters or licensed TV and film characters from being used to promote HFSS products, along with a commitment to end sponsorship by "brands overwhelmingly associated with high fat, sugar and salt products of sports clubs, venues, youth leagues and tournaments".
But while the Food and Drink Federation (FDF), a UK trade body, has lauded the plans to cut childhood obesity, it was critical of the timing of the latest announcement given food and drink manufacturers are currently preoccupied with the implications for the industry revolving around Brexit.
Prime Minister Theresa May will face another vote this week over her Brexit plan as the UK's official departure from the European Union looms ever larger on 29 March. Last week, MP's rejected the prime minister's plan and voted to delay Brexit, while also backing plans to rule out leaving the EU without a trade deal. EU ministers will meet on Thursday to consider whether to allow an extension to the Brexit timeline and if so agree on a time frame.
FDF said in a statement it would not be responding to the consultations just launched until "there is a material change to Brexit prospects".
Tim Rycroft, the FDF's chief operating officer, said: "These are serious and important matters; but the consultation has already been delayed by two months. It could and should have been delayed until a no-deal Brexit was completely out of the question.
"This, like the announcement on promotional restrictions in January, is insulting. It, again, suggests that the Department of Health and Social Care has failed to notice that the UK is still not out of the Brexit logjam, nor that food and drink companies are battling to ensure the nation is fed.
"Until a delay to the 29 March withdrawal date is agreed by the UK and EU, and Parliament removes that date from the Withdrawal Act, manufacturers will have a total focus on averting the catastrophe of a no-deal Brexit, avoiding food shortages and keeping price rises to a minimum."
He added the Department for Environment, Food and Rural Affairs (DEFRA) had advised the FDF that "no-deal planning must take precedence over other matters".
On its part, the DHSC said that despite existing restrictions on HFSS products it remained concerned over the level of media adverts seen by children, which "can shape their food preferences and choices and, over time, lead to obesity". It claims, citing figures from Public Health England, obesity-related conditions cost the National Health Service some GBP6.1bn (US$8.08bn) a year.
The DHSC said that based on research behind the consultation process, it estimates introducing a watershed across broadcast TV and online media could remove around eight billion calories per year from four to 15 year-old children's "diets by direct influence on children's consumption".
It added: "This document seeks views on options across broadcast and online media in order to reduce children's exposure to HFSS advertising. We want to ensure that any future restrictions are proportionate, and targeted to the products of most concern to childhood obesity. We also want to ensure that they can be easily understood by parents, so that they are supported in making healthier choices for their families."