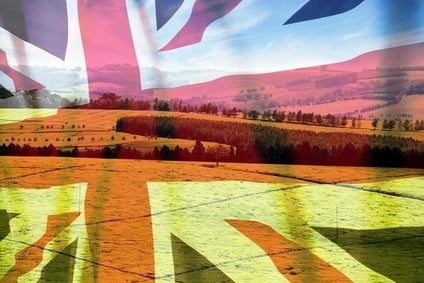 The UK government is to set up a food crime unit in a bid to improve consumer confidence in the country's supply chain.
Environment Secretary Liz Truss said the Government had accepted all of the recommendations in a report into the UK food supply by Prof. Chris Elliott of Queen's University Belfast.
The report, published in full today (4 September), was commissioned by the UK government in the wake of the horsemeat contamination scandal last year.
Prof. Elliott had published his initial findings last December, when he claimed the UK food industry was "too vulnerable" to fraud, and he insisted work was needed to tackle what he called "food crime". The interim recommendations included setting up a dedicated "food crime unit" within the UK's Food Standards Agency.
The Government said today the unit would be up and running by the end of the year. The unit will focus on "building the intelligence and evidence picture" of the risks and nature of food fraud in the UK, it said.
The National Fraud Investigation Bureau and the National Trading Standards Board will support the unit.
A board made up of government departments will oversee the unit. The Government will review the unit's progress after two years.
However, the Government did not disclose how much public money would be spent on setting up the unit.
"We're taking action to make sure that families can have absolute confidence in the food that they buy. When a shopper picks something up from a supermarket shelf it should be exactly what it says on the label, and we'll crack down on food fraudsters trying to con British consumers," Truss said.
Prof. Elliott said the unit was "urgently needed to protect our food industry and consumers from criminal activity". He called on the food industry to share information to support the unit.
"It will repay investment by protecting the majority of businesses who work hard to provide safe and authentic food for UK consumers. Establishing better links with food crime agencies across the EU and beyond will help combat international criminal activity in food supply. The willingness by industry to share sensitive information with a regulator will be required to deliver a national food crime prevention framework," Prof. Elliott said.
"As with all reviews which impact on industry, particularly small businesses, there are sensitivities about imposing additional costs, and I have been clear that I see no need for additional regulatory burdens. I believe that the systems I am proposing will help lift some existing burdens, especially from small businesses."
Among Prof. Elliott's other recommendations is the introduction of unannounced audit checks by the food industry.
"Industry must recognise that audits should be about ensuring a safe, high integrity supply chain that protects their business and their customers. The move towards modular and unannounced audits will help to deliver more effective outcomes," he added.
Click here for a round-up of reaction to the report from industry stakeholders.