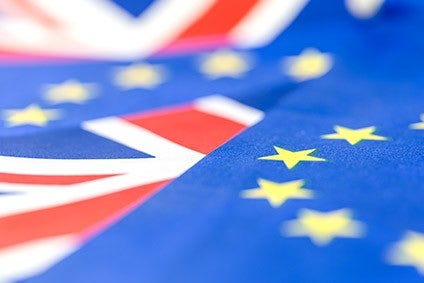 The value of the UK's food and drink exports to the EU tumbled by more than three-quarters in January, according to UK trade body The Food and Drink Federation .
The FDF highlighted the risk to small businesses and suggested there needs to be a rethink over the implementation of the Trade and Cooperation Agreement, the free-trade deal signed between the UK and the EU in December, which came into effect on 1 January.
"It is clear that the terms of the Trade and Cooperation Agreement (TCA) will not change and businesses face unavoidable changes to the terms of trade," Dominic Goudie, the head of international trade at the FDF, said in a statement. "However, there are opportunities to address the implementation of the deal. The EU-UK Partnership Council and its Trade Specialised Committees should be convened as a matter of urgency to put in place solutions that deliver the TCA's aim of enhancing the ability of small businesses to benefit from trade."
Only a month into the agreement, the UK's food and drink exports to the trading bloc dropped 75.5% in January to GBP256.4m (US$355.1m), with shipments to all destinations down 51.1% at GBP824.9m, official data shows, with Covid-19 restrictions playing a part.
"Impacts of Covid and stockpiling by UK businesses in the EU ahead of the end of the transition period were contributing factors, but much of this is likely due to new non-tariff barriers faced by UK exporters and the collapse of groupage movements which has shut out many SME exporters," the FDF noted.

While UK exporters have faced delays since 1 January due to border checks on goods entering the EU, planned inspections on imports into Great Britain have been pushed back twice – first to 1 April and now, under an announcement earlier in March, another six months or more in some cases.
Importers of animal products will have to pre-notify officials from 1 October instead of April, while checks on live animals and some plant products will take effect next March.
Goudie continued: "It is extremely worrying that our exports to the EU have fallen by more than 75% in January. Businesses face significant challenges when trading with the EU and small businesses in particular have been shut out because groupage distribution is not working. In the absence of solutions, EU exporters will face much the same difficulties when the UK's full border operating model enters into force in 2022."