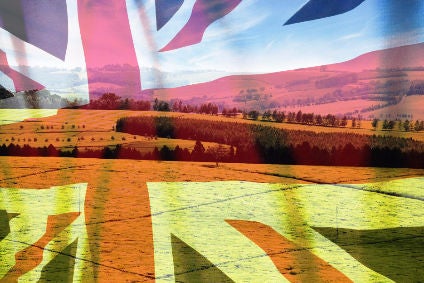 Sales of UK food and soft drinks fell in 2015, hit by the strength of sterling against the euro, which made the country's products less competitive in some of its key markets.
However, trade association The Food and Drink Federation, which published the data, said sales of branded foods and non-alcoholic beverages inched up year-on-year.
The figures also showed China had become of the ten largest markets for the UK's food and soft drinks. Exports to China grew by 9%.
Overall exports fell 4.4% to GBP12.3bn (US$17.18bn) in 2015. Sales to the EU were GBP8.9bn, down 5.5%. Of the top ten markets in the EU, the value of UK exports only rose in Spain, Denmark and Sweden.
The FDF said the rise in the value of the pound against the euro had weighed on the value of sales from markets in the eurozone.
Countries in the eurozone bloc make up eight of the top ten markets overall for UK food and soft drink exports, with the US and China the other two on the list. Sales to the US fell 2.6%.
The drop in oil prices meant imports to the UK were less expensive, the FDF noted. The food and non-alcoholic drink trade deficit increased 1.6% last year to GBP22.8bn.
Overall sales to non-EU markets dipped 1.5% to GBP3.4bn.
Non-EU markets bought almost 31% of the UK's branded food and non-alcoholic drink exports. The value of exports to non-EU markets was up 6.4% on 2014 figures, with double-digit growth seen in Saudi Arabia, Japan and Australia.
Total branded, or "value-added", exports grew 0.9% to GBP4.63bn. However, exports of branded products to the EU fell by 1.3%. Sales to non-EU markets rose 6.4%.
The FDF has an ambition for the industry to grow exports of value-added food and non-alcoholic drink by a third, from a 2014 baseline, to GBP6bn by 2020. It admitted the growth seen in 2015 was "slightly below" the target but said non-EU exports "remain on the projected growth path".
Angela Coleshill, director of competitiveness at the FDF, added: "Growing exports is a top priority for Britain's makers, bakers and bottlers, who have set an ambition to increase branded exports by a third by 2020. For our industry to meet this stretching target, we need to make sure small and medium-sized food companies in particular are helped to compete in the fiercely competitive global marketplace."