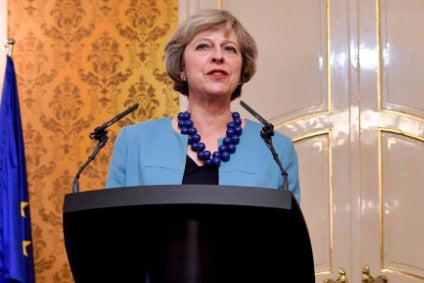 Almost three-quarters of food and drink manufacturers operating in the UK are upbeat about their prospects in the next year, although they are divided on their thoughts about the longer-term impact of Brexit, a survey carried out by accountancy and business advisory firm BDO has shown.
Some 73% of respondents described themselves as "positive" or "very positive" in their outlook for the next 12 months, which BDO described as a level of "strong business confidence". The figure was six percentage points down on a year earlier.
However, the UK's departure from the EU and its possible impact on the sector split respondents, with 14% arguing Brexit would have a positive overall impact on the industry in the medium to long term, an identical proportion claiming it would be "negative" for the market, 32% arguing there would be no impact and 40% saying it was too soon to judge.
Respondents were also divided about whether the UK government could negotiate what BDO called "a favourable post-Brexit environment" for the country's food and drink industry. Some 31% believed the Government would not be able to emerge with such a deal, 32% said Prime Minister Theresa May would be successful in reaching that kind of settlement, while 37% said they did not know.
Export opportunities were identified by 31% as the "key positive impact of Brexit", BDO said. However, 57% of companies surveyed said the UK's exit from the bloc would "negatively affect access to labour and skills".
Focusing on the next 12 months, over nine in ten saw new product development as "the biggest opportunity" over the next 12 months, while two-thirds would be investing in automation.
BDO said the appetite for M&A was "on the up", pointing to 27% of firms expecting growth to come from deal-making, up from 15% last year.
Meanwhile, some 28% of respondents have reported a decrease in operating margins this year, with raw materials inflation having an impact on their bottom lines.
Paul Davies, the head of BDO's food and drink division, said: "The industry continues to be faced by challenges predominantly related to price and margins, and Brexit brings with it new challenges. But it is promising to see high levels of positivity in the industry, with firms pushing forward and adjusting their business plans to make the most of the opportunities available.

"Food and drink businesses are a driving force of growth, contributing jobs and revenue to the UK economy. Yet they are at risk of being overlooked as the UK prepares to leave the European Union. We believe the Government can do more to support the industry by ensuring they have open and simple access to world markets to successfully continue trading and deliver growth through new export opportunities. With a workforce where about one in four employees are non-UK EU nationals, the Government needs to deliver simple access to global talent to help secure the industry's future."