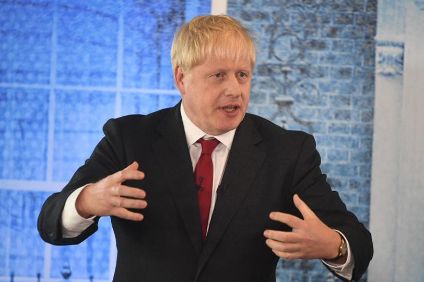 Prime Minister Boris Johnson has tweeted that a Brexit deal has been reached between UK and European Union negotiators, although it still needs to be signed off by both parliaments.
Industry body the Food and Drink Federation (FDF) welcomed the news but said it awaited the finer details.
"We've got a great new deal that takes back control – now Parliament should get Brexit done on Saturday so we can move on to other priorities like the cost of living, the NHS, violent crime and our environment," Johnson initially tweeted to announce the news.
He said in a later tweet: "The anti-democratic backstop has been abolished. The people of Northern Ireland will be in charge of the laws that they live by, and – unlike the backstop – will have the right to end the special arrangement if they so choose.
"We will leave the EU's Customs Union as one United Kingdom and be able to strike trade deals all around the world."
Whilst the finer details remain sketchy ahead of a summit of European leaders in Brussels later today (17 October), the FDF, the industry body representing the UK food and drinks sector, issued an immediate response.
Ian Wright, the FDF's chief executive, said: "The UK's food and drink manufacturers will welcome the news that a deal has been struck. They will hope that this means, definitively, that a no-deal exit on 31 October cannot happen.
"Our focus now switches to whether this deal can command the support of the UK Parliament, and what the detail of the deal means for our members. Their objectives are securing frictionless trade and regulatory alignment with the EU, our largest market. They also must have access to the workers our industry needs."
Meanwhile, the Northern Ireland-based Democratic Unionist Party (DUP), which has backed the Conservatives since the 2017 General Election, said earlier in the day it could not support the new deal.
According to the BBC, the party earlier released a statement saying they could not back proposals "as things stand", and, after Johnson's deal announcement, said their statement "still stands".