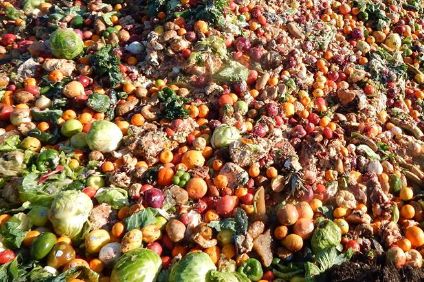 Some 90 UK food industry organisations – including producers, manufacturers and retailers – have committed to halving food waste.
They have signed up to the Food Waste Reduction Roadmap, developed by sustainable resources charity WRAP and food and grocery industry research and training charity IGD.
The charities revealed all major retailers and 50% of larger food businesses – including the likes of Nestle, Unilever, Kraft Heinz and Premier Foods – have signed up to the initiative to drive down the UK's annual GBP20bn (US$26.33bn) food waste bill.
By September 2019, the first major milestone on the roadmap, the aim is to have 50% of the UK's largest 250 food businesses measuring, reporting and acting on food waste with all 250 companies doing so by 2026.
The initiative reveals the actions large businesses will take to address food waste both in their own operations and by working to support their suppliers. It also sets out how these businesses can engage with consumers to help reduce their food waste.
The roadmap, which builds on existing food waste reduction schemes such as the Courtauld Commitment and a United Nations initiative, has the support of the UK's largest food trade bodies and the UK, Welsh and Scottish Governments.
It is published with a range of new resources to enable businesses to act consistently and support work already underway by many companies.
Joanne Denney-Finch, chief executive of IGD, said "The Food Waste Reduction Roadmap presents a huge opportunity for every business within the UK food and grocery industry to provide reassurance for shoppers.
"UK shoppers see industry food waste at the top of their priorities and by working together with the total food chain, we're delighted to have secured a world first, with the UK leading the way in this important area."
Helen Munday, chief scientific officer and director of food safety, science and sustainability at industry body The Food and Drink Federation (FDF), said: "FDF is pleased to support this ground-breaking initiative and in particular the emphasis on all businesses measuring, reporting and acting on food waste in a consistent way.
"Working collaboratively to meet both the Courtauld 2025 and UN SDG 12.3 food waste reduction targets on a whole supply chain basis is a key priority for FDF members and aligns very much with the priorities set out in our Ambition 2025."
Ambition 2025 is the FDF's attempt to create a collective approach to a sustainable future for the food industry across issues such as food waste and packaging.