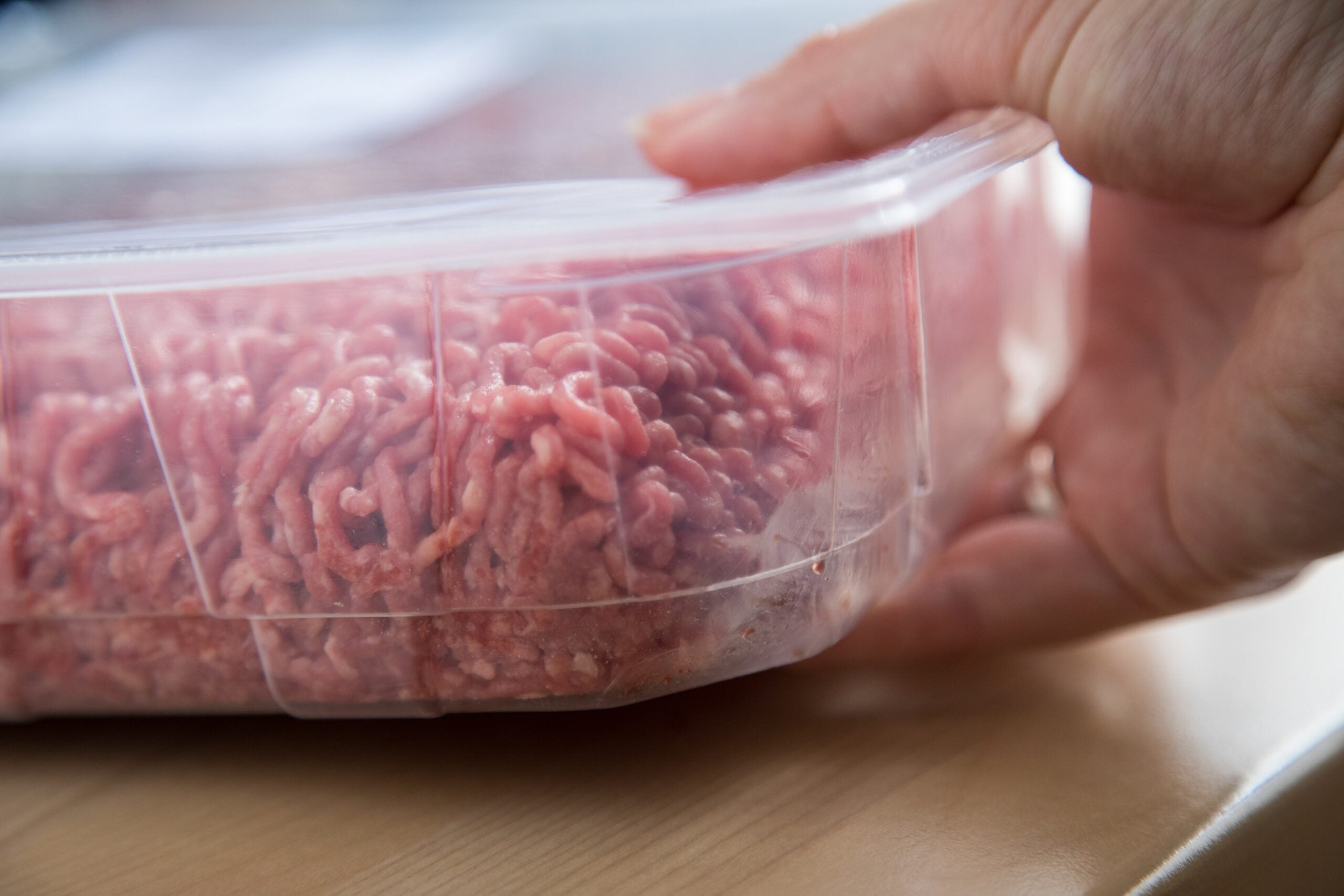 Fears expressed by UK food industry bodies over the potential re-emergence of a carbon dioxide shortage have subsided amid a new supply agreement.
Organisations including the Food and Drink Federation (FDF) and the British Meat Processors Association (BMPA) had urged the government to act as a previously agreed supply deal approached its end.
In an announcement today (1 February), the Department for Business, Energy & Industrial Strategy (BEIS) revealed the carbon dioxide industry has "come to an agreement to ensure UK businesses have access to a sustainable supply of CO2".
Food industry concerns were founded on what happened last autumn when CF Industries, which accounts for 60% of the country's CO2 production, shut down two fertiliser plants in northern England, blaming high gas prices. The move stoked fears of pressure on food supplies.
CO2 is a by-product of fertiliser manufacturing and widely used in areas such as meat processing – in the slaughtering process – and the packaging of chilled foods.
The government stepped in with a short-term subsidy deal with the US company which saw it re-open one of the plants. But that lasted for just three weeks and a subsequent industry agreement to keep the plants open ended yesterday (31 January).
A multi-signature letter was sent to the relevant government ministers at the end of last week urging them to take action.
Nick Allen, chief executive of the BMPA, said before today's announcement "the main industry concern is the unknown".
He added: "Because we are not party to negotiations we have no idea if we will be back in a crisis next week or if CF will have arrived at an agreement to continue production."
And in a response to a query from Just Food, BEIS appeared reluctant to get involved, saying the action it took in the autumn was to deal with an "unprecedented" situation that "warranted an exceptional, time-limited response from Government".
However, in its announcement today, BEIS said: "The [newly agreed] deal will enable CF Fertilisers' Billingham plant to continue to operate while global gas prices remain high. It means key sectors, including food processing and nuclear power, are ensured supplies of CO2."
It added: "In the longer term, the government would like to see the market take measures to improve resilience, and we are engaging on ways this could happen."
Responding to the news of an agreement, FDF chief scientific officer Kate Halliwell, said: "UK food and drink manufacturers welcome the deal that will ensure continuity of CO2 supply, keeping our shops, pubs and restaurants stocked with our favourite food and drink.
"We will continue to work with the UK government to boost our efforts to build resilience into the production of CO2 and protect our food and drink supply chain."