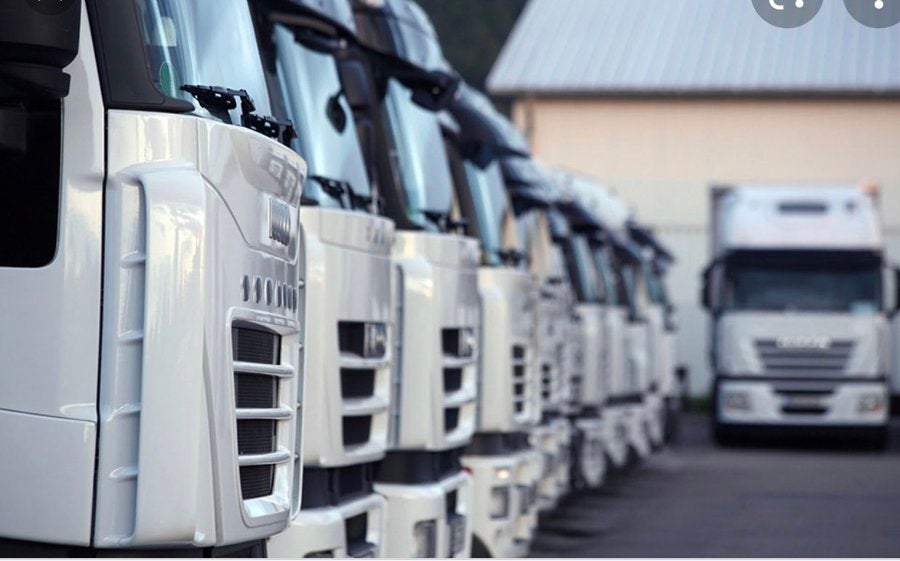 UK food industry groups have added their voices to a call for the country's government to take action to tackle a shortage of heavy goods vehicle (HGV) delivery drivers.
A letter sent by the Road Haulage Association (RHA) to Prime Minister Boris Johnson drawing attention to the problem and suggesting solutions was countersigned by Ian Wright, the chief executive of the Food and Drink Federation (FDF), Nick Allen, the chief executive of the British Meat Processors Association (BMPA) and Richard Harrow, the chief executive the British Frozen Food Federation (BFFF).
It was also signed by Paul Bennell, managing director, supply chain at UK food manufacturer Samworth Brothers, as well as distributors of foods and drinks, energy suppliers and logistics firms.
In the letter, RHA chief executive Richard Burnett described the effects of the current driver shortage as "crippling" and warned of "critical supply chains failing due to the significant shortage of HGV drivers".
The letter said prior to the coronavirus pandemic, it was estimated there was a shortage in excess of 60,000 but claimed several factors have exacerbated a shortage now at "crisis point" with the number at more than 100,000.
Burnett said those factors include drivers returning to their country of origin during extended periods of Covid-19-induced lockdown and not returning to the UK, as well as a similar exodus linked to the uncertainty of Brexit and their future rights to live and work in the UK.
He also pointed to retiring drivers – the average age of an HGV driver is 55, with less than 1% under the age of 25. "Prolonged periods of inactivity have resulted in much of this ageing workforce retiring early or finding employment in other, less demanding, sectors," he said.
Burnett also highlighted the shutdown of vocational driving tests throughout much of last year, resulting in the loss of more than 30,000 test slots. Only 15,000 were able to complete training successfully – a drop of 25,000 from the previous year.
Burnett has met with ministers from the government's Departments for Transport and Work and Pensions to discuss solutions but said in the letter "it is clear, despite best intentions, that there is no immediate plan".
He called for the Prime Minister to intervene "to avert critical supply chains failing at an unprecedented and unimaginable level".
Burnett added: "Supermarkets are already reporting that they are not receiving their expected food stocks and, as a result, there is considerable wastage" and further warned of "spikes in demand for food and drink created by the hot weather and major sporting events".
It has also been suggested the delivery of school meals could be impacted by the driver shortage.
Amongst other measures, Burnett is calling for the introduction of a temporary worker visa for foreign HGV drivers and for this occupation to be added to the Home Office Shortage Occupation List and for the government to work with the industry – and to set up a taskforce – to help address the broader issues around the skills shortage.
"It is our collective view that there has never been a more challenging time for this industry and we urge you to take these decisive steps to ensure that we can continue to maintain the UK's integrated and finely balanced supply chains," he said.
In a statement sent to Just Food after the letter was sent, the FDF's Wright said: "The FDF is working closely with the representative bodies of those food and drink sectors impacted to find ways to mitigate the effects of labour shortages. These include temporary solutions which will ease the pressure on the labour market. We will also look at existing government mechanisms that can be extended to cover the food and drink industry.
"Many members are worried about the long-term outlook for the UK labour market."
He added: "Alarm bells are ringing loudly for many food and drink manufacturers."
Harrow at the BFFF shares those concerns. He said: "Unfortunately, the UK's logistics industry is experiencing a significant shortage of drivers. This is a long-term issue but recent events such as EU drivers returning home following Brexit, whilst others are quitting the industry because of new tax rules has created a perfect storm."
He added: "We are hearing that pay rates for divers are already increasing. However, this will not solve the problem, it will just move the available drivers around the system rather than solve the shortage.
"Drivers are only part of the issue with widespread labour shortages throughout the whole supply chain. Government needs to wake up to the fact that we have a real issue on our hands which could well affect getting food to where it is needed."
Allen at the UK meat industry association BMPA also sees the driver shortage as being part of a wider malaise.
"The labour shortage in the meat industry is turning into a big problem. The people and skills we need are just not available in sufficient numbers in the UK which means we're imminently looking at having to close UK production lines and buy from overseas suppliers," he said.
"Companies are already having to reduce the throughput at their plants because of a lack of both staff and also lorry drivers to deliver the products. This problem will only get worse in the run-up to Christmas as we head into the busiest period for the industry."
Allen added: "The shortfall in skills and labour has been filled by EU workers for whom this kind of work proves lucrative and satisfying. Under the new immigration rules, that source of labour has dried up. And companies are also reporting an increasing exodus of their EU workers who are opting to work for European companies.
"All this means is that we now have five times more vacancies than normal.
"Our problems started with Brexit, and Covid has made them worse. With pubs and hotels starting to open up, demand for labour has become more acute across the entire food industry and nobody can find an easy or quick solution."
UK food manufacturer Samworth Brothers – a major private-label supplier and owner of brands such as Ginsters pasties, Dickinson & Morris pork pies and Soreen malt loaf – has taken matters into its own hands when it comes to a shortage of drivers.
Letter signatory Bennell said: "We are more fortunate than some others on this because we have our own 200 plus fleet of vehicles and a very established driver workforce. We've also been doing a lot of work in recent years on recruiting and training in house our own drivers, which has encouraged new entrants into the sector and upskilling newly qualified drivers."
He added: "However, as the RTA letter outlined, we are very aware of the driver shortages and the need for industry and government to work together on long-term solutions."
Just Food has asked the UK government for a response to the RHA letter and the issues it raises.