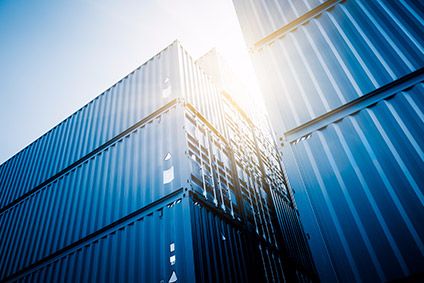 UK food manufacturers and retailers have called on the country's government to launch an inquiry into the "significant disruption" at ports in the run-up to Christmas.
In a letter to senior UK members of Parliament, UK manufacturing body The Food & Drink Federation (FDF) and retailing association The British Retail Consortium (BRC) said suppliers and grocers were struggling to build up stocks for the key festive selling season, as well as for the end of the country's transition period with the EU.
"Food and drink manufacturers are extremely concerned about the delays we are witnessing at the ports," Tim Rycroft, the COO of the FDF, said. "Our members are incurring costs totalling tens of thousands of pounds, and in some cases hundreds of thousands. In some cases, it is directly impacting on the ability of businesses to build up stockpiles of products and ingredients ahead of the end of the transition period."
The trade bodies said the impact Covid-19 has had on global shipping schedules, combined with a shortage of empty containers, has "created significant disruption at many of the UK's key ports".
The letter sought to set out how food manufacturers were being affected financially. "Food manufacturers now face additional cost to source key inputs elsewhere, whilst also losing sales due to missed retail promotions in the run up to a key seasonal period – one company has lost over GBP1m (US$1.4m) in sales due to the delays," the letter read.
Helen Dickinson, chief executive of the BRC, said: "The lead-up to Christmas is the most important time of year for retailers; ordinarily accounting for up to a fifth of the entire year's sales and generating a large part of annual revenues. After a tremendously challenging 2020, many firms' cashflows are under severe pressure, and so businesses are in no position to absorb these additional shipping costs.
"As a result, consumers will pay the final price. Christmas orders could be delayed, and retailers might be left with no option but to increase product prices. These issues must be addressed urgently; an inquiry would provide the scrutiny needed to help get our ports flowing freely again."