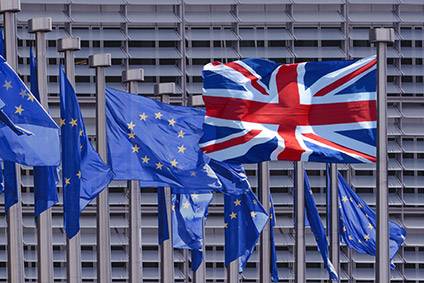 A members' business confidence survey carried out by UK industry body The Food and Drink Federation (FDF) has found nearly half of respondents have seen their businesses impacted by increased costs as a result of stockpiling measures linked to Brexit.
Some 47% of respondents, who have added to their stocks because of fears of shortages when the UK leaves the European Union, said the higher costs had had a "key impact" during the second quarter of 2019.
Similarly, 39% of respondents reported a decline in the availability of warehousing – because of Brexit stockpiling – as a key impact on their business in the quarter.
The FDF said since it began tracking business confidence in the first quarter of 2018 net confidence has declined by 38 percentage points. The top five risks identified by members in its latest survey were Brexit-related.
Concerns included the risk of a no-deal Brexit, exchange rate volatility, cost of ingredients, UK import tariff uncertainty and border/customs issues.
However, when businesses were asked how prepared they would be for a potential no-deal Brexit on 31 October compared with March/April – the original departure date – only 19% of respondents said they were less prepared, while 57% reported they would be as prepared.
Earlier today (7 August), the FDF called on the UK government to dispense with certain aspects of existing competition laws in the event of a no-deal Brexit scenario.