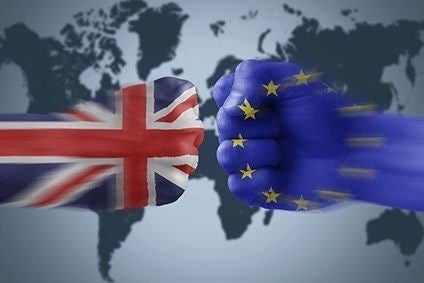 UK food companies will be given a 21-month transition period to comply with new labelling requirements once the country officially leaves the European Union at the end of March.
However, while the transition period applies to the "most significant" changes to food labels from 29 March, other technical changes will be required from day one in the event the UK leaves the trading bloc with no deal, according to a notice from the country's Department for Environment, Food & Rural Affairs (Defra).
Food products made in the UK will not be able to display the EU emblem unless authorised to do so from 29 March if the no-deal scenario prevails, a requirement that will also be applicable for organic products unless the two parties come to some agreement before the exit date. And thirdly, it will not be accurate for UK food manufacturers to label items as originating from within the EU.
"Additional information such as signage in shops and online information will help clarify to the consumer the origin of the food," Defra said.
Meanwhile, the government department reiterated food and drink products already on UK shelves, on or before 29 March, can continue to be sold until stocks are exhausted.
And it appears enforcement officers will be put in place to ensure compliance with labelling requirements, although they will be encouraged to take a "pragmatic approach", and one that "fully protects the interests of consumers while ensuring industry are able to manage the scale of labelling changes required".
Also, Defra said EU and other non-member countries may require accurate labelling for access to their markets, and in such cases would recommend existing labels are replaced or "over-stickered".
Finally, Defra spoke about the government's new geographical indications (GI) scheme. A three-year transition period will be in place from when to display the new logo, which will be available from 29 March. However, manufacturers will have the option to comply straight away if they so wish.
For a related article, see: EU food bodies call for 'no-deal' Brexit contingency plans