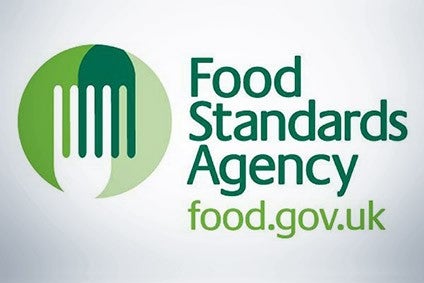 The UK's Food Standards Agency and its Scottish counterpart will start a nationwide review this month of meat-cutting plants and cold storage units following "serious non-compliance issues" at Russell Hume and 2 Sisters Food Group.
Last week, the FSA ordered Russell Hume to halt meat supplies from its site in Birmingham after making an unannounced visit to the facility where it identified issues over procedures and processes revolving around use-by dates. That prompted a wider investigation encompassing plants in Derby and also further north in Scotland.
2 Sisters was at the centre of a food hygiene scare last year when an undercover probe by The Guardian newspaper and ITV News found evidence of workers tampering with slaughter date labels at the company's poultry processing plant in West Bromwich in the Midlands, along with other alleged violations of health and safety rules.
Those revelations led to the FSA launching a comprehensive investigation of all 2 Sisters' sites and culminated in a hearing by a panel of the UK's parliamentary committee at which the company's owner attended to answer to the allegations.
In both cases, shipments from the two companies' plants were suspended, while customers cancelled deliveries.
"In the last six months, the FSA and FSS have faced two serious incidents involving major players in the meat sector," Heather Hancock, chairman of the FSA, and Ross Finnie, chair of FSS, said in a joint statement yesterday (1 February).
"People rightly expect food businesses to keep to the rules, rules designed to keep consumers safe and to sustain public trust in food – and food businesses have a duty to follow the regulations.
"In the light of these recent incidents, the FSA and FSS will be taking forward reviews of cutting plants and cold stores used for meat. Further details will be published later this month and the results will be fully available to the public."
The forthcoming investigations will focus on the extended use of use-by dates and the food-safety management systems that the businesses have in place.
Jason Feeney, chief executive of the FSA, went on to say: "Our investigation into the major non-compliances we found at the Russell Hume plants in England and Scotland is intensifying. We have already stopped these plants producing meat products, have ensured the withdrawal and disposal of the products and now we are looking at the root cause of the incident and any culpability.
"The investigation is looking into all aspects of the business to establish more details about the serious and widespread problems that we identified. This will then determine whether additional enforcement action should be taken. Therefore we will be unable to make any further comments on the detail of the investigation."