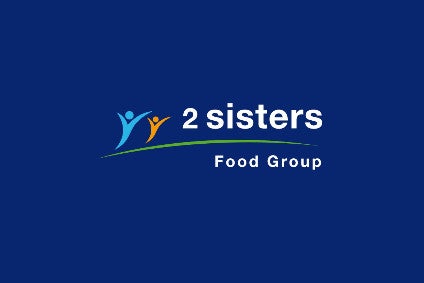 After an extensive enquiry into hygiene breaches at UK poultry processor 2 Sisters Food Group, the country's food safety body has pointed to increased surveillance as a key measure to avoid future infringements.
Using closed-circuit television to monitor operations at UK meat-cutting plants is among the major recommendations made by the Food Standards Agency (FSA) to the House of Commons' Environment, Food and Rural Affairs Committee (EFRA), along with better intelligence gathering.
2 Sisters came under the scrutiny of the country's food regulators last year after an undercover investigation by The Guardian newspaper and ITV News exposed workers tampering with slaughter-date labels, and instances of carcasses put back on the production line from the factory floor.
The findings sparked a FSA investigation into the plant at West Bromwich, central England, and the suspension of operations by 2 Sisters, as well as the cancellation of orders from its customers, which included major UK supermarkets. Company owner Ranjit Singh Boparan was forced to face a parliamentary enquiry, at which he pledged to make improvements at all his plants.
In its update to EFRA this week, the FSA also recommended a scheme to share data across the industry gathered from audits, and to improve educational practises, which would focus on greater awareness into the factors that can lead to non-compliance with food safety procedures and an increased ability to anticipate them.
Also this week, the FSA and its counterpart Food Standards Scotland issued more details of a wide-ranging review into UK meat-cutting plants launched last month, which will seek to improve ways of identifying non-compliance issues among its objectives.
During the FSA's investigation at 2 Sisters' West Bromwich site, the agency conducted inspections, reviewed all documentary evidence, interviewed staff and management, and reviewed 500 hours of CCTV footage.
After the parliamentary enquiry, owner Boparan pledged to initiate more stringent training for staff, put CCTV in all of its plants and to publish all data on audits and inspections to increase transparency. Once the West Bromwich facility was allowed to recommence operations on 6 November, the FSA installed inspectors at all of the company's sites.
Jason Feeney, chief executive of the FSA, said in a statement this week: "Our investigation found some areas for improvement but the issues were resolved promptly by the company, who co-operated fully, and at no point did we find it necessary to take formal enforcement action.
"The business has made a wide range of improvements across all their sites to improve processes. They are already publishing the outcomes of all their audits and are in the process of installing high-quality CCTV across their estate that we will have full access to. These are measures we would like the whole industry to adopt."