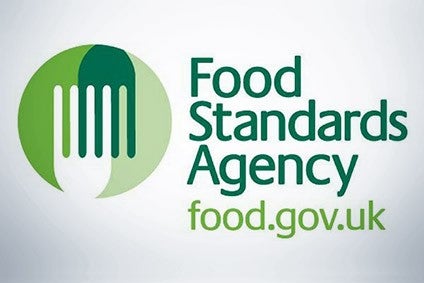 The UK's system for monitoring food standards needs a "fundamental" face-lift to address the shortcomings identified in a recent survey by a non-ministerial government department.
Having conducted a poll of local authorities (LAS) across England, Wales and Northern Ireland, the Food Standards Agency found the system is "hampered by inadequate resources, and an out-of-date and inflexible approach to regulation", according to its chair Heather Hancock.
After reviewing the findings of the survey last week, the FSA's board "agreed that a comprehensive redesign was required, which would provide better assurance, more agility, and help local authorities to evidence that they meet their statutory obligations".
A spokesperson for the FSA told just-food that work has already begun on the "scope and nature of the redesign of the system", and the organisation will provide updates as the project progresses.
The FSA looked at how local authorities plan and prioritise their food standards work and the resources they have available to them, with England found to be lagging behind its two other regional counterparts.
It found that overall, 15% of UK-based food businesses are unrated for food standards risk, with the figure higher for some authorities.
And the FSA said the removal of government funding will likely reduce its ability to monitor standards effectively through sampling activity.
Survey results showed food safety was ranked sixth among current priorities for trading standards services behind "doorstep crime; consumer safety; rogue traders; protecting vulnerable consumers; finance and fraud; and scams".
Hancock added: "We have had growing concerns that the delivery of food standards is not working as well as it should be. This survey provides evidence of the scale and nature of the problems, evidence on which we can design and deliver a better way to protect consumers in the future.
"It needs a fundamental look at how we provide better protection for consumers in the future, with flexibility to respond to rapidly changing circumstances, and targeting risks wherever they arise. Addressing food standards will become the next priority in our programme to reform and improve food regulation."
The FSA also said local authorities seem to be "struggling to comply" with their obligations to intervene under the Food Law Code of Practice (FLCOP), and are of the view that the system does not enable the effective targeting of resources. Still, they do seem to be focusing resources on high-risk establishments, generally deemed to be restaurants, the FSA noted.
"Allergens – particularly in catering establishments – high-risk food businesses and unrated/new businesses are the most common food standards priorities for LAs," the FSA said.
According to the FSA's survey results, local authorities say the food standards intervention scheme is not "fit for purpose" and that complying with FLCOP diverts their attention from intelligence-led work.
Hancock went on to say: "Any solution will need to be underpinned by professional local inspection: skilled people at local authority level remain critically important. The future approach is likely to mean a bigger role for intelligence gathering, the development of national priorities, and greater involvement of the National Food Crime Unit."
Citing long-term analysis, the FSA said spending on actual trading standards had halved in the last seven years, while 64% of local authorities found they cannot recruit or retain skilled workers. Pinpointing a single year between surveys carried out between 2016 and 2017, it said an average of 48 qualified officers were lost.
"There are increased numbers of environmental health practitioners (EHPs) now enforcing food standards legislation across England and Wales. However, there is a lack of information relating to the levels of training and support provided, and the ways in which competence is ensured and maintained," the FSA noted. "Respondents highlighted issues with the importance placed on food standards considerations when delivered with food hygiene during a combined inspection."
And the FSA said that not having any "ring-fenced funding" in place to deliver food standards could result in a further reduction in resources going forward, particularly when local authorities do not currently have a minimum service requirement for food standards.
"We aim to put in place a new regime that is flexible, fit for purpose and adequately targets risks wherever they arise," the FSA spokesperson told just-food. "By doing this, we will ensure that consumers are protected, and they can have confidence that the food they buy is what it says it is."