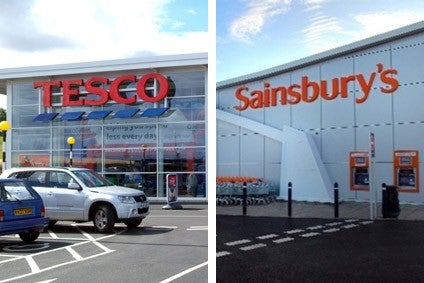 The UK's Food Standards Agency is looking into claims traces of meat have been found in certain meat-free meals sold at Tesco and Sainsbury's stores in the country.
The Daily Telegraph newspaper has said an "investigation" carried out by the newspaper found traces of turkey in a vegan macaroni meal sold under Tesco's Wicked Kitchen label and traces of pork in own-label, meat-free meatballs sold at Sainsbury's.
"We are investigating the circumstances surrounding these alleged incidents and any resulting action will depend upon the evidence found," the FSA told Reuters on Saturday.
Tesco said it had carried out initial DNA tests on the Wicked Kitchen BBQ Butternut Mac and found no traces of animal DNA in the product.
"We take the quality and integrity of our products extremely seriously and understand that our vegan and vegetarian products should be exactly that," Tesco said. "We would urge the Telegraph to share full details of their testing, including the lab used as we continue to investigate."
Sainsbury's said the meat-free meatballs were made at a meat-free factory. The UK's second-largest grocer said it carried out regular checks and had found no issues.
"These products are produced at a meat-free factory. Sainsbury's and the Vegetarian Society also carry out regular checks and no issues have been found. We have urgently investigated these findings, including extensive DNA analysis, and can find no evidence. Our investigation is ongoing," Sainsbury's said.
In its report,The Daily Telegraph said it sent ten food items to a lab accredited by the German government. The lab tested for eight types of meat.