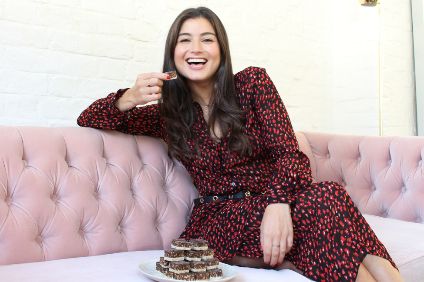 UK better-for-you snacks brand Livia's has raised more than GBP1m (US$1.3m) from investors and is launching a crowdfunding campaign to try and raise another GBP750,000.
The brand, which is stocked in 3,200 UK stores, including Tesco and Sainsbury's, is planning to use the investment to develop its direct-to-consumer service, grow its marketing and sales teams and scale operations.
The firm's ambition is that by 2025, Livia's products will be distributed and sold throughout Europe, the Middle East, Asia and the US – with the product range almost quadrupled.
Livia's, which says that some 73% of its customers are not vegan, has attracted more than 400 new investors so far, including Andy Weston-Webb, who was previously president of confectionery giant Mars, Jaap Korteweg, the founder of The Vegetarian Butcher, and Michiel van Deursen, an entrepreneur and investor focusing on plant-based businesses.
Olivia Wollenberg, founder and CEO of Livia's, said: "I've always wanted to bring our customers and community on board as we continue to grow. From day one, our community has been at the heart of everything we do, and every decision we make, and now is the time for them to be involved in a more meaningful way. With this raise, we will be able to accelerate our growth in the UK and beyond while continuing to revolutionise sweet snacking through product innovation."
Weston-Webb said: "Livia's combination of fabulous tasting free-from sweet treats with a genuinely values-led business rightly has a passionate consumer following. The growth to date has been impressive enough to capture the attention of the UK's key retailers. Still, the brand has huge headroom with store expansion, further exciting innovation and by building on the existing fan base."
Read: just-food's interview with Livia's founder Olivia Wollenberg