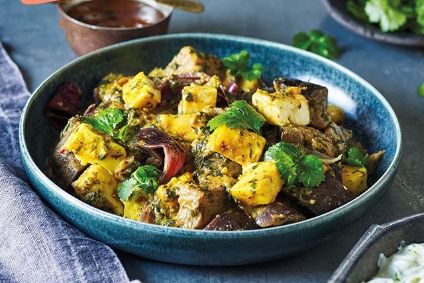 Cook, the UK frozen food manufacturer and retailer, has secured a GBP16m (US$21.1m) funding package which it said will propel its growth plans.
The company, based in England's south east, said the money – provided by bank HSBC – will be used to build a new 25,000 sq ft kitchen facility in Sittingbourne. Kent. It will be the company's second location in the town.
It said the project will initially create 80 new jobs with a plan to increase that number to 200 over the next two to three years.
Cook, which sells its products – high-end, hand-prepared meals – through its own shops and via concessions in other stores, said the new facility will allow it to increase capacity by more than 60% and will boast new freezing technology which will improve efficiency and the quality of its recipes.
Edward Perry, co-chief executive officer of Cook, said: "Our existing kitchen facility is at full capacity, so we needed additional space to be able to achieve our plan of doubling our sales in five years.
"Our new site has given us total confidence that we will achieve our goal and, at the same time, allow us to continue to improve both our manufacturing process and products."
Dan Russel, HSBC UK's area director for north London corporate banking, said: "I'm confident that the company will use this as a platform for significant growth in the future and look forward to seeing what the team achieves."
Founded in 1997, Cook now sells through 90 stores across the UK and via more than 500 concessions.