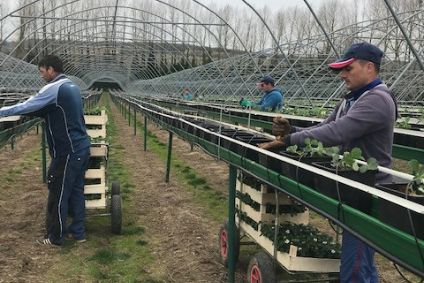 UK fruit producer Berry Gardens has announced the appointment of Nick Allen as its new chief executive officer with immediate effect.
Allen, formerly chief operating officer at the berry and stone fruit co-operative, took over as acting CEO last autumn.
Previously, Allen led the planning and completion of the company's new HQ and packing facility in Maidstone, Kent, south of London.
Berry Gardens chairman Alastair Brooks said: "We are delighted Nick has accepted the role of permanent CEO. His unrivalled experience, combined with his work over the last six months at the forefront of positive change within the business, meant that he was the grower board's unanimous choice for the role."
Allen said: "After 15 years with Berry Gardens, I am thrilled to take on this role and use my leadership, commercial experience and unique understanding of the business and our grower co-operative direct-to-customer model.
This year marks the start of a new phase of growth for the business."
Specialising in berries and cherries, Berry Gardens is the largest horticulture co-operative in the UK with members located across the country.