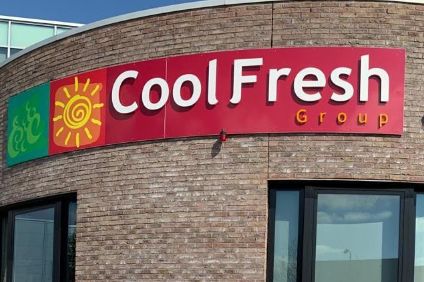 UK-based fruit supplier Jupiter Group has acquired Dutch peer Cool Fresh International for an undisclosed sum.
Jupiter, based in Shropshire in the English Midlands, said it had expanded its reach through the deal.
The acquisition includes Cool Fresh's logistics division Saphir and the commercial operation AgroMarketing Cool Fresh Espana, based in Valencia, Spain.
Mark Tweddle, Jupiter's CEO and group director, said: "We are extremely excited about bringing the team and expertise of Cool Fresh International into the Jupiter family.
"Our own grape and citrus production in countries such as South Africa, Greece, Chile and Argentina create great synergies with Cool Fresh International's client base across 54 countries, meaning we can further explore the broad retail base across the UK, Europe, Asia and Africa."
"We are fully geared to offer the added value this acquisition brings to the benefit of our retail, foodservice and wholesale clients all over the world. By 2021 we estimate the delivery of more than eight million cartons into our supply chain,"
Cool Fresh, based in the Dutch town of Ridderkerk, employs 43 people in its three locations. The company owns various fresh produce brands.
Hugo Vermeulen, Cool Fresh's managing director, said: "We are really excited to become part of Jupiter's outstanding teams all over the world. The acquisition enables us to focus on our expertise, together offering our worldwide clients tailor-made, direct from farm solutions to their fresh produce requirements."
The company partners with growers, retailers and foodservice operators.
Jupiter, which also supplies retailers and the foodservice sector, has offices in six countries and has 150 employees.
In November 2018, Jupiter acquired the South African citrus producer Bonaire.
Traditionally a grape specialist, it has expanded into other produce such as citrus fruit, stone fruit and kiwi.