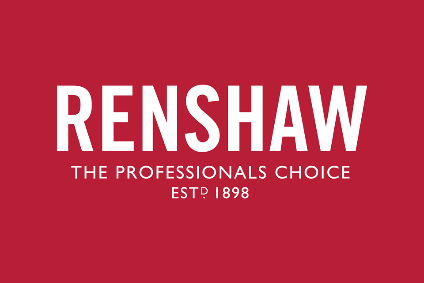 UK bakery and ingredients group Real Good Food is looking to expand two of its businesses – and has sought investment from local investment firm Downing to help fund its plans.
Real Good Food today (29 June) set out a programme of investment at its Renshaw and Haydens subsidiaries and said it would fund the expansion through a loan and share offer taken up by Downing.
London-based investment firm Downing is providing loan notes worth GBP8.8m and will buy a batch of new shares in Real Good Food worth GBP2.8m and representing 10% of the company. Real Good Food described Downing as "a long-term strategic partner". As part of Downing's investment, it can appoint a director to Real Good Food's board.
Real Good Food executive chairman Pieter Totté said: "We believe that there is a significant opportunity to invest in our operating subsidiaries to drive more efficiencies, customer growth and improve operating margins, which ultimately will accelerate the company's organic growth. We have already embarked upon this within our cake decorating division and are seeing positive results in order intake at Renshaw and Rainbow Dust. The board has taken the decision to raise the expansion capital in order to enable us to accelerate our investment programme into other divisions, including a major increase in capacity at our Haydens site within the premium bakery."
Real Good Food said "the two main areas of investment" are at Renshaw's Crown Street site in Liverpool and at Haydens in Devizes. The company said the divisions were seeing "significant increases in forward demand", on the back of international expansion, the launch of a mainstream retail brand at Renshaw and the acquisition of two major new retail customers at Haydens.
Real Good Food plans to invest around GBP7m in expanding capacity at the Renshaw's site by over 50%, as well as the installation of new soft icings and discs production lines to support a strategy of broadening its range to mainstream users.
The company said the new customers won by Haydens had put "short-term pressure" on capacity so it had decided to invest around GBP8m to reconfigure the site's operations, including the installation of a new, automated Yum Yum line. The investment is expected to take site capacity from around GBP30m in revenues to over GBP50m.
Both of these investments, as well as increasing capacity, bring significant benefits in efficiency, upskilling the workforce and mitigating the impact of the forthcoming Living Wage increases.
The majority of the investment is expected to be completed by the end of September and is budgeted to cost around GBP15m in total, with the additional capacity set to start "delivering significant financial returns" from the start of Real Good Food's new financial year in April.
Real Good Food, meanwhile, plans to announce the financial results for the year to the end of March next month. The company expects to report revenues of around GBP109m and EBITDA of between GBP5m and GBP5.4m. In Real Good Food's previous financial year, it generated revenue of GBP113.7m and EBITDA of GBP5m, although its top line then did include GBP13.3m in revenue from now discontinued operations.
Real Good Food warned in December pressure from commodity prices meant there was a "risk" its annual earnings could miss market expectations.
?The company said it had "experienced strong growth in revenues across all three of its operating divisions" in the first nine weeks of the new financial period year. EBITDA for the same period was 56% ahead of the previous year.
Real Good Food said its trading in the new financial year had so far been "consistent with meeting the board's expectations for revenue and EBITDA for the year ending 31 March 2018".