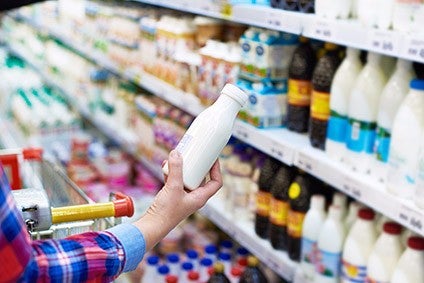 Unite, the UK's largest union, has accused the country's government of sitting on information on expected changes in food prices as a result of the country leaving the EU.
The union has claimed the UK government has "refused" to publish the report, increasing concerns that when the UK leaves the EU there will be a sharp increase in prices and possible food shortages, which will have "massive implications" for both consumers and workers in the food industry.
Unite, the UK's largest union representing food, drink and agriculture workers, said i made a freedom of information request to the Department for Environment Food and Rural Affairs (Defra) and asked: "What assessment or estimate has been made of the increase in food prices in the run-up to the UK leaving the European Union and the first five years after the UK's departure?"
Unite quotes Defra's response as saying: "The information requested is being withheld as it falls under the exemption in section 35 of the FOIA [Freedom of Information Act], which relates to the formulation and development in government policy."
The union has appealed against the decision to withhold the information, arguing the public interest test of publishing the report outweighs the UK government's desire to "suppress" it while the country "is formulating its negotiating position with the EU".
Unite said that if the appeal is rejected it will appeal further to the Information Commissioners Office.

Julia Long, Unite's national officer for food, drink and agriculture, said: "The government is pulling the wool over the eyes of the public yet again. What are they hiding?

"If the government knows that Brexit is going to affect food prices, then they need to tell the general public and not pretend that there isn't a problem.

"The type of Brexit that the UK chooses will clearly have major implications on the nations' shopping basket and we need to know what those factors will be."

"Unite will do everything it can to ensure that this report is published and will hope that other individuals and organisations with similar concerns will also apply pressure for this information to see the light of day."
just-food contacted Defra – headed up by Michael Gove – for a response to Unite's claims but none had been forthcoming at the time of writing.
Last week a number of major UK food producers signed a letter calling on UK and European Union Brexit negotiators to step up the pace of talks.