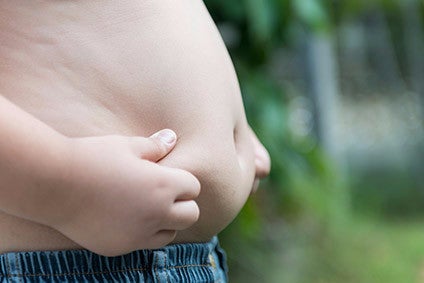 Public Health England (PHE) is challenging the UK food industry to reduce calories in products consumed by families by 20% by 2024.
In a new initiative, the health watchdog is urging processed food manufacturers – and the wider food industry – to change the recipe of products, reduce portion sizes and encourage consumers to purchase lower calorie products in a major bid to tackle obesity.
Categories of food covered by the programme include pizzas, ready meals, ready-made sandwiches, meat products and savoury snacks.
The organisation, an executive agency of the UK government's Department of Health and Social Care, is attempting to cut people's "excessive calorie intake" to help improve the nation's health. It is hoping to do so by getting the food industry to agree to meet its calorie reduction targets.
PHE revealed at the initiative's launch in London yesterday (5 March) that new evidence highlights overweight or obese boys and girls consume up to 500 and 290 calories too many each day respectively.
And it has launched the One You campaign, encouraging adults to consume 400 calories at breakfast, and 600 for each of lunch and dinner. It says adults consume 200–300 calories in excess each day.
Excess calorie intake, and the associated weight gain, has been linked with type 2 diabetes, heart disease and some cancers as adults.
PHE suggests if the 20% target is met within five years, more than 35,000 premature deaths could be prevented and around GBP9bn (US$12.4bn) in NHS healthcare and social care costs could be saved over a 25 year period.
Duncan Selbie, chief executive of PHE, said: "The simple truth is on average we need to eat less. Children and adults routinely eat too many calories and it's why so many are overweight or obese.
"Industry can help families by finding innovative ways to lower the calories in the food we all enjoy, and promoting UK business leadership on the world stage in tackling obesity."
The next step in the programme involves engagement with the food industry – retailers, manufacturers, major restaurant, café, takeaway, and delivery companies – and health and charity sectors, to develop category guidelines.
These will be published in mid-2019.
Industry body the Food and Drink Federation (FDF) said it welcomes the government outlining its calorie reduction ambitions.
Ian Wright, FDF director general said: "FDF has long advocated an approach to tackling obesity which looks beyond individual nutrients and instead primarily focuses on calories.
"It's encouraging too to see that the Government's renewed focus looks not just at the food and drink bought for consumption at home, but also at takeaways, restaurants and cafés. To be successful in improving the nation's health, it is also vital that this work delivers appropriate, clear and easily understandable calorie messages for shoppers and consumers.
"FDF and its members take their responsibility in tackling obesity seriously. For the last decade the UK's food and drink companies have been reformulating their products to reduce sugar, calories, fat and salt, as well as limiting portion sizes. In fact, over the last five years FDF members have reduced calorie content in the average basket by 5.5%."
Professor Russell Viner, officer for health promotion at the Royal College of Paediatrics and Child Health, said: "PHE is right to challenge the food industry to reduce calories in products; this is bold and necessary action. We strongly support the approach as a way of changing the environment to help reduce the number of unnecessary calories that many children consume every day."
Caroline Cerny, Obesity Health Alliance lead, said: "The food industry absolutely must play its part in tackling obesity, and through adapting recipes and reducing over-sized portions can make it much easier for families to make healthier choices. It's important that Government keeps a check on industry to ensure these targets are being met – and if not, takes tough measures to enforce action."