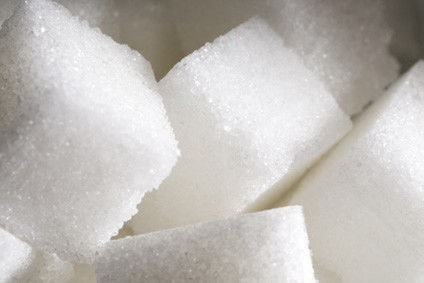 The UK government has been accused of bowing to "strong lobbying" from the food sector to "erode" the Department of Health's strategy to tackle childhood obesity.
According to Action on Sugar, which cites an unnamed source close to the government, food industry representative bodies such as the Food and Drink Federation have been working to dampen the Department of Health's childhood obesity strategy in a year that has already seen delays to the government's plans.
"According to our source, the food industry is only going to be asked to reduce sugar in their products by 20% and this will be a voluntary system rather than regulated, making it even weaker," Action on Sugar suggested. "If the aim is only to reduce sugar by 20% through a voluntary system that is not enforced, the actual reduction is likely to be far less – meaning we may only reduced population calorie intake by approximately 20 calories per person per day, which is not sufficient to prevent obesity and type 2 diabetes in either children or adults."
Action on Sugar added there are likely to be only "minor restrictions" in the marketing of high foods high in sugar, salt and saturated fats to children. The campaigners insisted the food industry has a "brilliant record of evading" marketing restrictions and insisted "more severe restrictions" are needed with the aim only "healthy" food should be marketed to children.
The health campaign group noted the British Retail Consortium, representing UK supermarkets, has supported a regulated system. Meanwhile, Action on Sugar suggested "many" branded food makers would favour the "level playing field" of a mandated system to enhance reformulation efforts.
The campaign group called for an escalation of governmental intervention to cut obesity levels in the UK. The group backed a higher sugary drinks tax – which currently stands at 10-20% of the sale price – to bring the sector in line with tobacco taxes and raise the price of a can of fizzy drink to as much as GBP5.50 (US$8) per unit.
Action on Sugar also suggested food makers should be required to cut 200-300 calories consumed per person per day in the UK through a 50% reduction in sugar and a 20% reduction in fat across the board. The campaign body said that this reformulation, in conjunction with higher sugar taxes and a clampdown on marketing, "would prevent obesity".
Professor MacGregor, professor of cardiovascular medicine at Queen Mary University of London and chair of Action on Sugar, said: "David Cameron has the opportunity to make the UK the first country in the world to prevent obesity and type 2 diabetes but he has to be decisive with the soft drink and food industry and stick to a more effective and ambitious policy. From what we are hearing, his plan will have little effect on childhood or adult obesity and type 2 diabetes – a tragedy for the UK."
The Food and Drink Federation and UK Department of Health did not respond to requests for comment at time of press.