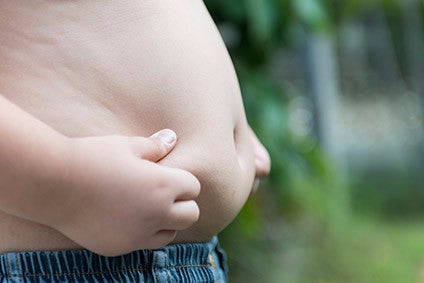 The UK government is poised to announce fresh measures to try to cut growing obesity levels.
Helen Whately, the Minister of State for Care at the UK's Department of Health and Social Care, said on BBC Television this morning (24 July) that new measures are imminent.
They could include a ban on online advertising of food with high levels of fat, salt and sugar, a pre-9 pm watershed on TV commercials, and restrictions on in-store and online promotions of unhealthy foods, for which some campaign groups have been pressing.
Prime Minister Boris Johnson is said to be more open to imposing advertising restrictions on unhealthy foods since he contracted coronavirus earlier in the year.
Johnson reportedly told the House of Commons two days ago that "there are significant co-morbidities associated with Covid, and we do need as a country to address obesity and the sad fact that we are, I am afraid, considerably fatter than most other European nations".
Other measures could also include banning sales of unhealthy foods at supermarket checkouts, while some media reports also suggest Johnson will seek feedback on publishing calorie counts on restaurant and takeaway menus and labels, and may also announce a campaign to encourage people to exercise.
This month, UK pressure groups Action on Salt and Action on Sugar, along with charities and researchers, stepped up calls on the Government to introduce such controls under previous recommendations yet to be implemented as part of its childhood obesity prevention plan.
Mhairi Brown, policy and public affairs manager for Action on Sugar and Salt, said earlier in July: "In order for the Prime Minister's new obesity plan to be effective and change the health trajectory of future generations, a robust and joined-up policy package is required rather than a pick-and-mix of measures which allow loopholes to be exploited.
"With inequalities once again brought to the forefront as a result of Covid-19, Mr. Johnson has a golden opportunity to ensure that lessons learned during the pandemic are translated to equitable access to health for all."
In 2018, under Johnson's predecessor Theresa May, the UK announced a fresh push to try to tackle rising obesity levels among children in the country.
The UK government set out a series of proposed measures, which were open for consultation by the end of 2018, including banning the sale of sweets and snacks at checkouts, fresh restrictions on advertising unhealthy food to children on TV and online, and clear calorie labelling in foodservice outlets. UK food manufacturers expressed "deep disquiet" at those plans.
These proposals were the subject of consultations completed in April and June 2019 but with no action taken by Johnson – historically sceptical about government intervention in efforts to curb obesity – since he became Prime Minister.