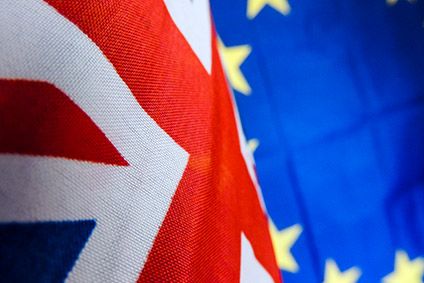 The UK government has issued advice to the country's food producers in the event of the country leaving the EU on 29 March without a trade deal.
The Government's guidance covers areas such as importing and exporting, food labelling, marketing standards and employing EU nationals.
The advice was published today (13 March), following the vote in the House of Commons last night in which UK Prime Minister Theresa May's Withdrawal Bill was defeated by 149 votes. The defeat makes a no-deal Brexit a real possibility.
The guidance on importing and exporting includes prompting businesses to get a UK Economic Operator Registration and Identification (EORI) number so they can continue to import or export goods and apply for authorisations.
The Government also advises businesses decide if they want to hire an import-export agent, or make the declarations themselves. It suggests companies contact the organisation that moves their goods (for example, a haulage firm) to find out what information they need to make the declarations for those goods, or if they will need to make them themselves.
On labelling, the Government says the rules for what producers must show on food labels will change for some food and drink products if the UK leaves the EU without a deal.
The changes include country-of-origin labelling, food business operator (FBO) address labelling, use of the EU emblem, use of the EU health and identification marks, use of the EU organic logo and use of the geographical indication (GI) logo.
On marketing standards it advises some of the processes food producers follow will change if the UK leaves the EU without a deal. Products that may be subject to changes include fruits and vegetables, beef and veal, eggs and poultry meat.
On employing EU workers, the Government guides that if the UK leaves the EU without a deal, citizens from the bloc who are resident in the UK before 29 March 2019 will be able to apply to the EU Settlement Scheme to get settled or pre-settled status, which will mean they can continue to live, work and study in the UK.
If the UK leaves the EU without a deal, there will be a new process for EU citizens arriving in the UK before 31 December 2020. From 1 January 2021, a new skills-based immigration system will launch.