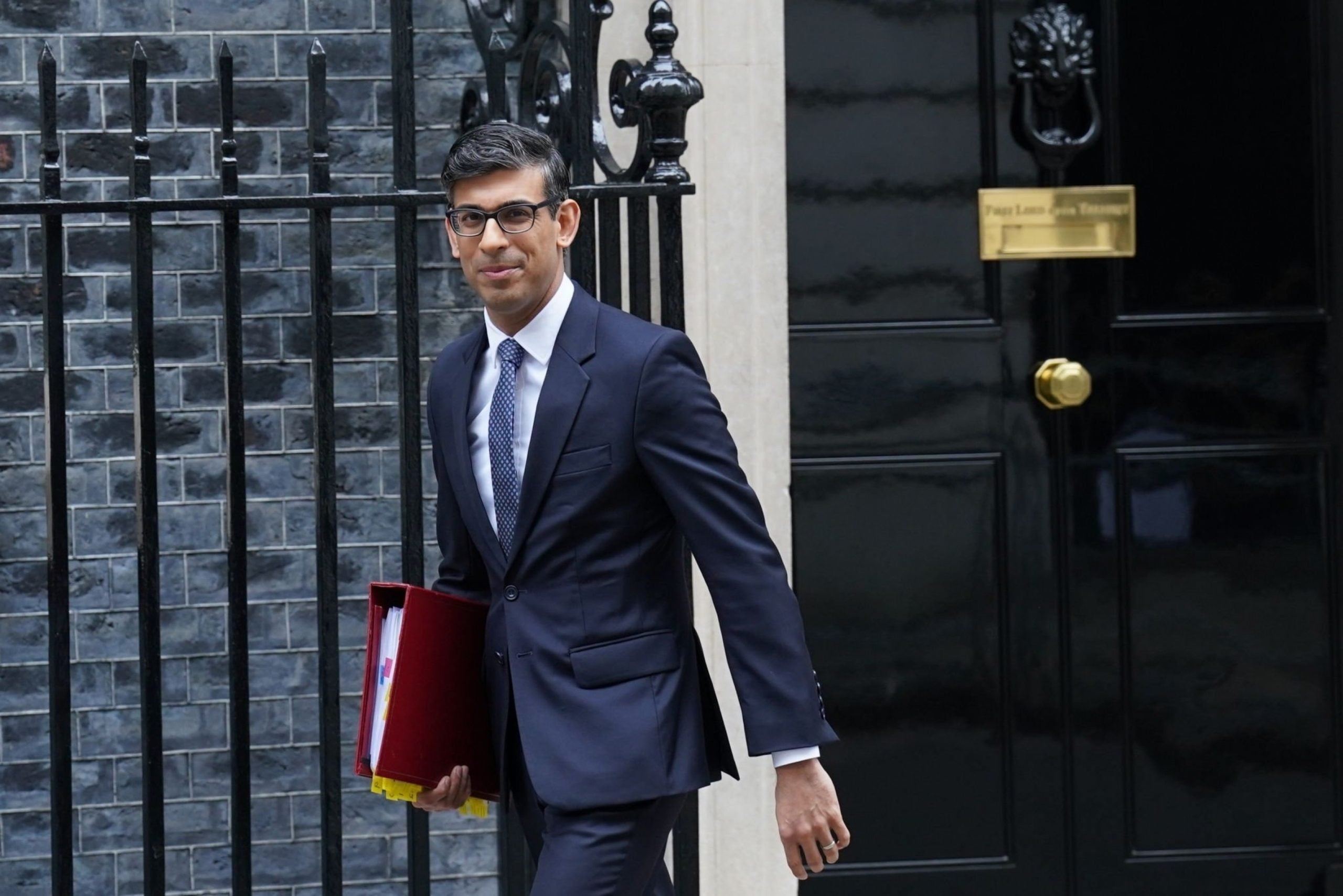 The UK government is expected to face calls to take action to alleviate a labour shortage impacting the agri-food sector at a Number 10 Downing Street food summit tomorrow (16 May).
Its UK Farm to Fork summit, hosted by Prime Minister Rishi Sunak, will bring together several government departments, industry leaders and supermarket groups to thrash out issues around food security and sustainability.
The UK's rampant food inflation and concerns around a lack of labour available to food producers as a result of the country's tough post-Brexit immigration rules are likely to be high on the agenda.
Industry body the National Farmers' Union (NFU) has called for the summit and its president Minette Batters told Times Radio today that "it is a very timely summit and couldn't be more needed".
On strict rules around importing labour to work on farms, she said: "If you look at the Seasonal Workers' Scheme, we wasted £60m ($75m) worth of crop last year that wasn't picked. That's a tragedy for those growers."
In a similar vein, she said the UK produced a billion fewer eggs last year than in 2019.
She suggested the UK's existing Seasonal Workers' Scheme, which allows in workers from overseas for a limited time period, is not fit for purpose.
"We want to see a permanent Seasonal Workers' Scheme that doesn't have to be renewed annually," she said.
The Guardian newspaper suggested tension exists between rival government departments on the issue with the Department for Environment, Food and Rural Affairs (Defra) pushing for an easing of rules around imported labour but the Home Office is maintaining a tough approach on immigration.
Defra would not comment when contacted by Just Food, referring queries on immigration rules to the Home Office.
Home Secretary Suella Braverman reiterated her hardline stance on the matter in a widely-reported speech today saying there is "no good reason" the UK cannot train its own lorry drivers and fruit pickers to bring immigration down.
Batters, who has also called on supermarkets to pay higher prices to producers, suggested that, in the short term at least, this is not an option.
"There simply are not enough people that are unemployed at the moment to do the jobs available," she said.
"When we were in Europe we were the preferred country to work in.
"If we want growth we have got to have access to that skills set."
Food sector analyst Clive Black, of Shore Capital, is also critical of the government for not allowing farms access to necessary labour.
He said: "The British government, and its increasingly unfit for purpose Defra, was content to allow British pigs to suffer in 2021/22 by not allowing enough workers in to tend their needs."
He added: "By not helping the pig sector with respect to on-farm labour – similarly for horticulture and eggs/poultry – the government is adding cost and worsening the trade deficit."
UK food industry body the Food and Drink Federation (FDF) said the government should use the summit "as an opportunity to fully engage the food and drink sector on initiatives to drive growth, increase productivity and create jobs, while driving down food and drink price inflation".
It suggested the government could help "take the heat out of high prices by addressing poor regulation, not least the proposed costs of Extended Producer Responsibility, alongside minimising new labelling costs flowing from the Windsor Framework and friction at UK borders".
FDF chief executive Karen Betts said: "The No 10 summit is timely. The food and drink sector has been under considerable pressure over the last two to three years as we've grappled with Covid, Brexit, the war in Ukraine and the stark cost rises that have flowed from these.
"We want the summit to forge a better partnership between government and our sector, not least to address the highest food and drink price inflation in 45 years. There's work to be done to unlock the huge potential of our sector to invest in technology, innovation, sustainability and future skills right across the UK, which would enhance our global competitiveness, grow our businesses and deepen our resilience."