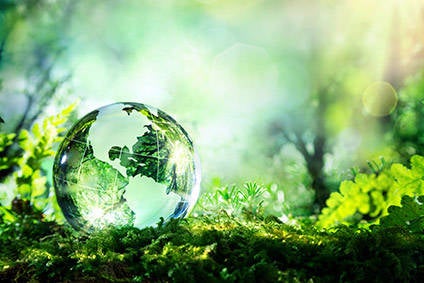 The UK government is expected to put forward a new bill to Parliament today (15 October) outlining key environmental priorities to protect the planet – including further action to tackle plastic pollution.
Regarded as a "transformative environment bill" – which will only be applied in England – the policy will seek to ensure that "we maintain and improve our environmental protections as we leave the EU", according to an official statement. Environmental principles would be put into law and measures introduced to improve air and water quality, tackle plastic pollution and restore natural habitats for plants and wildlife.
The legislation would also include legally-binding environmental improvement targets to be monitored by a new and independent Office for Environmental Protection, which would "scrutinise" policy and law, investigate complaints and take enforcement action if necessary to uphold environmental standards.
The Office's powers would also cover climate change legislation and "hold the government to account" on its commitment to reach net-zero emissions by 2050. The new bill was announced in the Queen's Speech yesterday.
While the bill only applies to England, "more than half of its measures, such as those designed to drive up recycling rates, are designed to apply across the UK, with the consent of devolved administrations, helping the nation deal with the major environmental challenges we face together", the statement read.
The bill reportedly goes beyond previous commitments outlined earlier in the year by "confirming powers to enhance nature and habitats and combat the devastating effects of plastics on our natural environment".
Charges would be introduced for single-use plastic items, building on the government-led charges imposed by supermarkets on plastic bags, a measure that has cut sales from the biggest chains by 90% since 2015, according to the statement.
Environment Secretary Theresa Villiers said: "Our natural environment is a vital shared resource and the need to act to secure it for generations to come is clear. That's why our landmark Environment Bill leads a green transformation that will help our country to thrive. It positions the UK as a world leader on improving air quality, environmental biodiversity, a more circular economy, and managing our precious water resources in a changing climate.
"Crucially, it also ensures that after Brexit, environmental ambition and accountability are placed more clearly than ever before at the heart of government, both now and in the future."