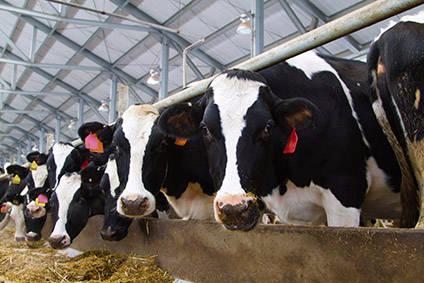 The BBC has reported concerns that some 45,000 dairy cows could be culled in Northern Ireland in the event of a no-deal Brexit if new higher tariffs are applied to UK milk.
Quoting senior industry figures, the UK broadcaster said Northern Ireland is particularly vulnerable because about a third of its dairy output is processed in the Republic of Ireland, which would continue to be part of the European Union.
One source told the BBC's Newsnight programme that the culling of cattle could start within weeks of the 31 October departure date if the UK leaves without securing a trade deal with the EU.
The programme said it has been told that officials and ministers from the Department for Environment, Farming and Rural Affairs (Defra) have been warned about the potential for a "major cull of dairy cattle, but they are not listening".
However, in a statement quoted by the BBC, Defra said: "A widespread cull of livestock is absolutely not something that the government anticipates nor is planning for in the event of no-deal".